Better Business Summit Education Sessions
Spend time working on your business as you learn best practices from local companies. Attendees leave with cutting-edge tips and information you can apply to your business or career!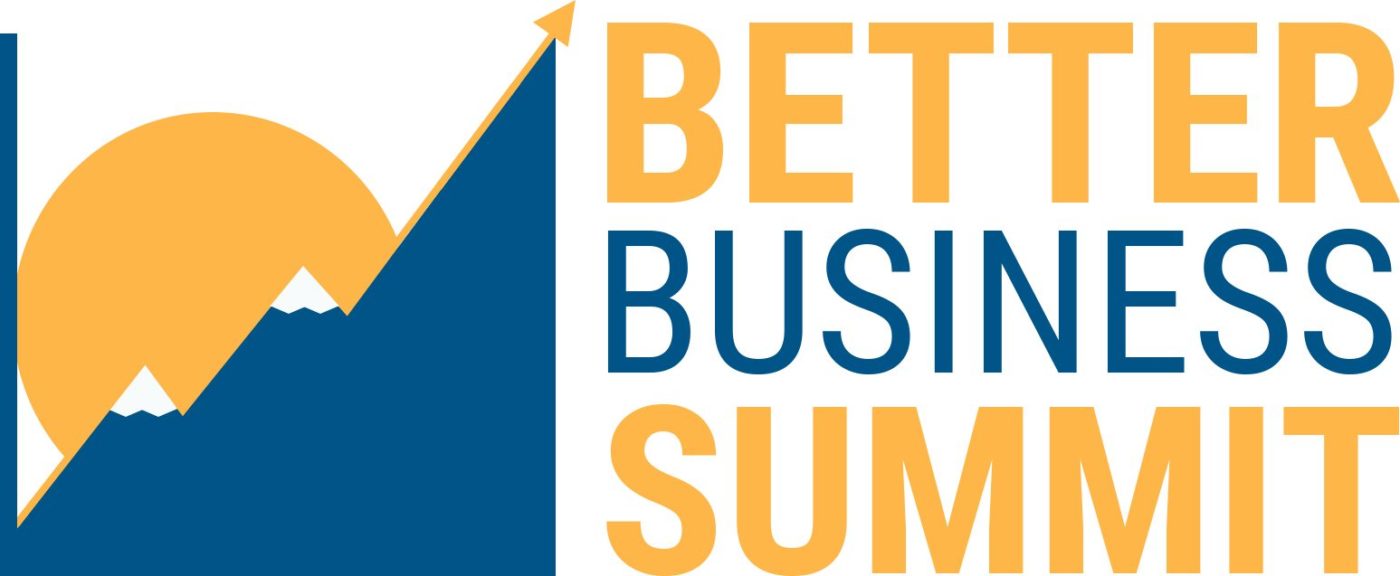 Gensler's La Crosse office decided to implement what it teaches others to do – maximize office space through agile workspace philosophies. This includes innovations like no permanent desk assignments, no paper files, collaborative space and more. Discover the lessons learned and the benefits gained from their move.
Joan Meyers, Managing Director, Gensler
Learn more about Joan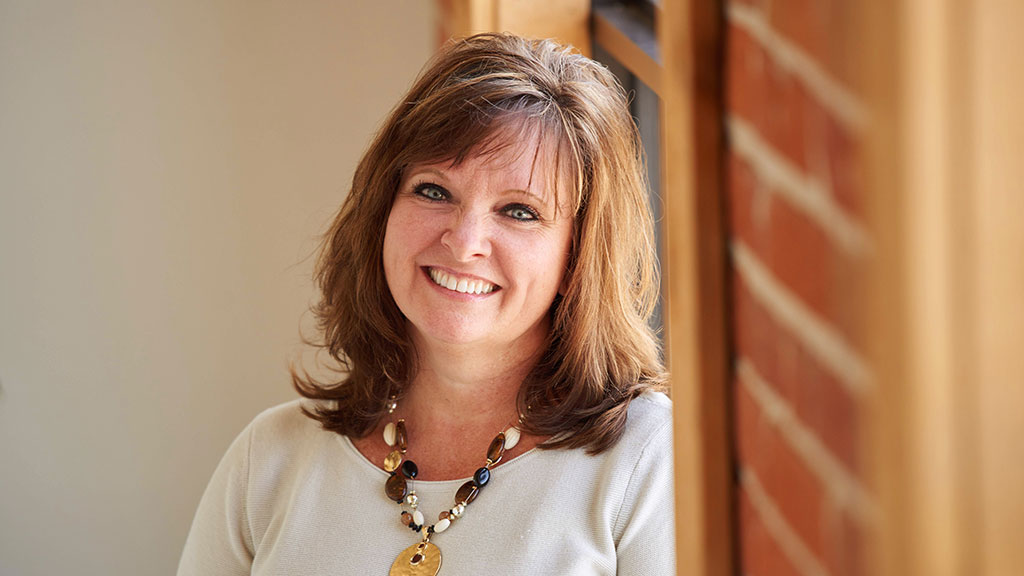 As Managing Director of Gensler's La Crosse office, Joan leads the strategic growth of software and services that bring clarity to corporate and commercial real estate portfolios. Leveraging data as the basis for an informed strategy, Joan guides her team in capturing the right metrics for portfolio optimization. Her experience in data integrity, project management, and spatial data management have prepared her for leading teams in complex software implementations and multifaceted projects for clients around the globe. Involved in both civic and industry organizations, Joan participates in CoreNet and IFMA, and supports her community through the Children's Miracle Network.
Family-owned businesses have unique challenges as family members share responsibilities and leadership. J.F. Brennan Company and La Crosse Sign Company are in their 100th and 102nd year of being family-owned. Come learn how the next generation is navigating these new paths.
J.F. Brennan Company
Audra House, Internal Development, La Crosse Sign Group
Learn more about Audra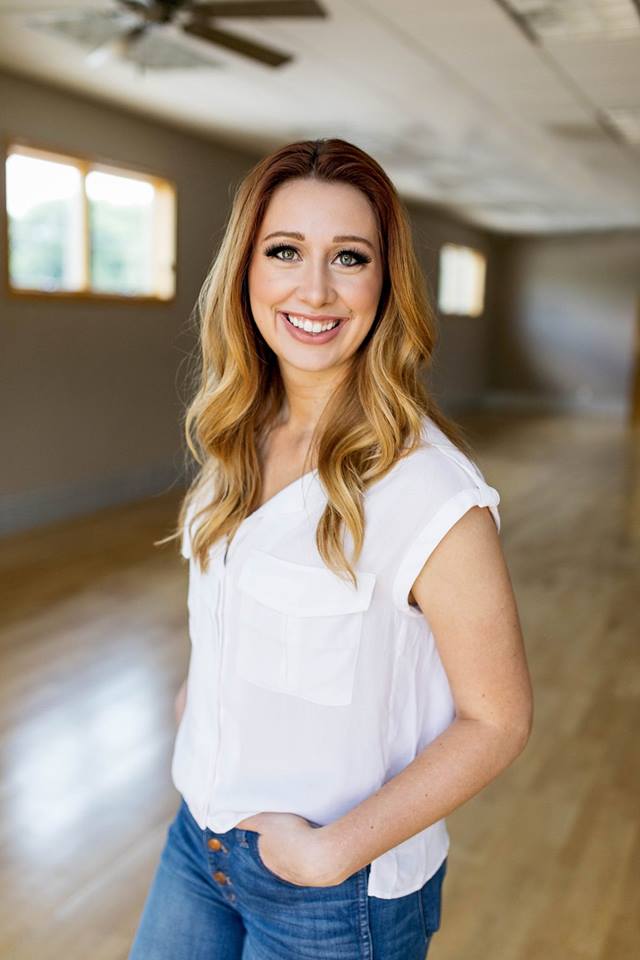 Audra House has been surrounded by the sign industry her whole life and has been employed at her family's business, La Crosse Sign Group, for four years. She graduated from Viterbo University with a Bachelor of Music in Vocal Performance and brings a creative edge to her position focusing on Internal Development. In addition to her role at La Crosse Sign Group, Audra is part of the World Sign Association.
In her free time, she enjoys community involvement running the Vocal Academy at the Terry Erickson Boys and Girls Club, mentoring at Northside Elementary, and volunteering at First Free Church in Worship Arts and Children's Ministry.
Sustaining a strong company culture and employee satisfaction level helped create a workforce pathway for C & C Machine. Hear how they fine-tuned this strategy and heavily rely on their current workers to recruit new employees.
Jason Lawton, President, C & C Machine (Invited)
Many Midwest states including Wisconsin are growing at a rate lower than states in other regions. The Wisconsin Economic Development Corporation (WEDC), the state's commerce engine, is advertising to attract talent by branding our state. Hear who they're attracting including veterans and alumni, and how your company can tap into the videos and messaging they've created for all to use.
Kelly Lietz, Vice President, Marketing and Brand Strategy, Wisconsin Economic Development Corporation 
Learn more about Kelly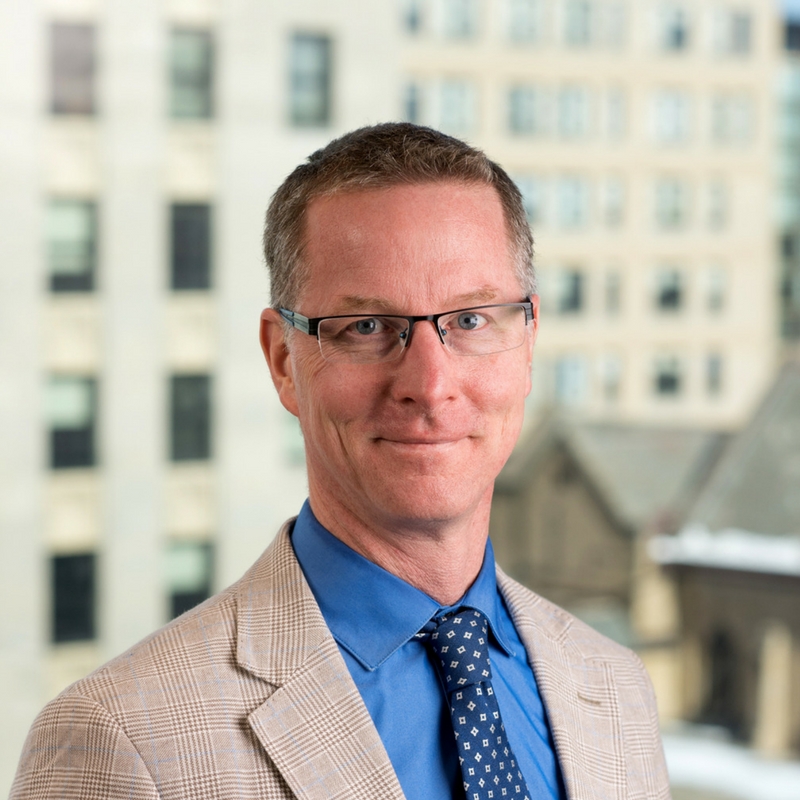 Kelly has more than 20 years of public relations, marketing and brand development experience, including work for some of the world's leading consumer and business-to-business brands.
Hired by the Wisconsin Economic Development Corporation in 2012 to build a new business climate marketing capability for the state, Kelly has worked with statewide economic development partners to expand perceptions of Wisconsin to include an understanding of and preference for the unmatched opportunities the state offers for business, career and personal success.
Kelly holds a bachelor's degree in English and linguistics and a master's degree in English with a linguistics concentration from UW−Milwaukee; as well as a master's degree from Oklahoma City University in mass communications.
Our community is fortunate to have several quality higher education institutions that feed our workforce and our quality of life. Representatives from the University of Wisconsin La Crosse and Viterbo University will share strategies for businesses to engage with higher ed to tackle our area's talent and workforce issues collaboratively.
Karolyn Bald, Assistant Director – Academic Advising Center & Career Services, University of Wisconsin La Crosse
Lisa Klein, Community Engagement Coordinator, University Advancement, University of Wisconsin La Crosse
Hope Hembd, Director of Corporate Relations, Viterbo University
Learn more about Karolyn
As the Assistant Director of the Academic Advising Center & Career Services (including the Pre+Health Student Resource Center) at the University of Wisconsin-La Crosse, Karolyn is responsible for managing, directing and implementing new career, academic and pre-health related initiatives in an effort to support student learning and exploration.  
After leading two study tours (Ghana and Vietnam), Karolyn was instrumental in bringing the Peace Corps Prep program to UWL and currently serves as co-coordinator.  In an effort to educate the campus community on civic, global and social responsibilities, Karolyn served on the 2017-19 UWL ACE Internationalization Laboratory Steering Committee; she currently serves on the UWL Internationalization Advisory Committee and Community Engagement Council.
Karolyn is a graduate of the University of Wisconsin-La Crosse with a BS in Public Administration and Political Science and MSE in College Student Development and Administration. Karolyn has been a member of various organizations including WIACE, NACE, NACADA, NAAPH and the Career Leadership Collective.
Learn more about Lisa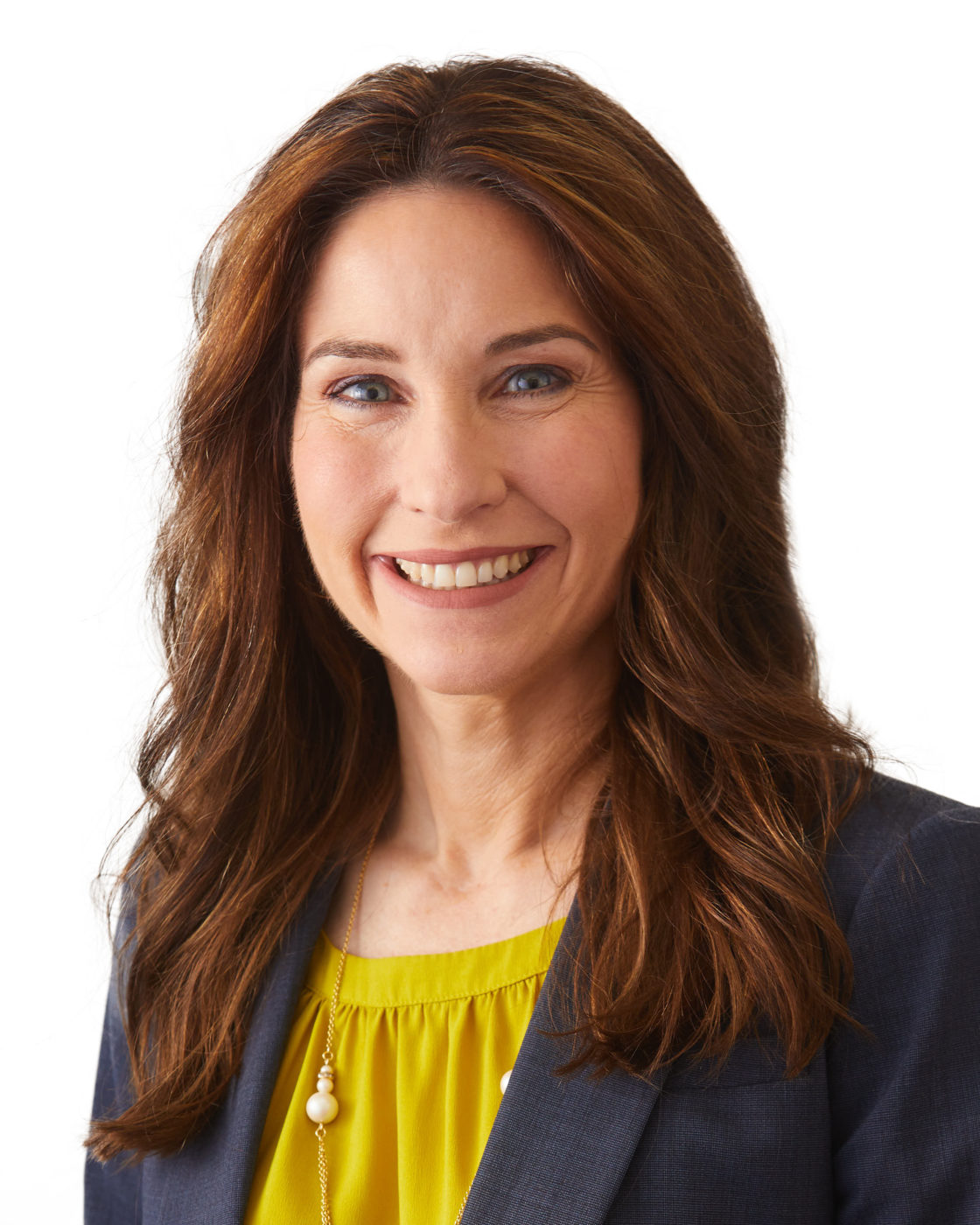 After a successful 20-year career as an anchor and reporter for WKBT-TV News 8, Lisa has returned to her alma mater as the University of Wisconsin-La Crosse's Community Engagement Coordinator. In this new role on campus, Lisa manages the community relations efforts to support the university's mission, programs and services. She is dedicated to strengthening partnerships currently in place and creating new opportunities and relationships with the community, civic and business groups.
As two of the largest employers in our region, Gundersen Health System and Kwik Trip know how to attract talent. Come learn their strategies for attracting talent, including marketing Greater La Crosse and its proximity to larger cities.
Stephanie Cormican, Recruiting Manager, Kwik Trip
Kalah Haug, Recruiter, Gundersen Health System (Invited)
Cathy Mooney, Recruiter, Gundersen Health System (Invited)
While revenue is the end result of a strong customer base, many companies like Logistics Health Inc. (LHI) are moving to use a net promoter score as a leading indicator of how they're performing. Come hear what net promoter score is and how LHI is using this index to measure the willingness of their customers to recommend LHI to others – a way to gauge a customer's overall satisfaction.
Thomas Foster, NPS Program Manager, LHI 
If you have spent any time on Snapchat, Instagram and/or Facebook in the past 5 years, you have undoubtedly seen sponsored influencer content. According to the Digital Marketing Institute, 49% of consumers depend on influencer recommendations when making purchase decisions. Organic Valley's influencer model has shifted and grown over the last 3 years to produce its current winning strategy. Regardless of budget, size, and location, use Organic Valley's learnings to help inform your company's influencer program!
Shannon Greenbaum, Influencer Program Manager, Organic Valley
Learn more about Shannon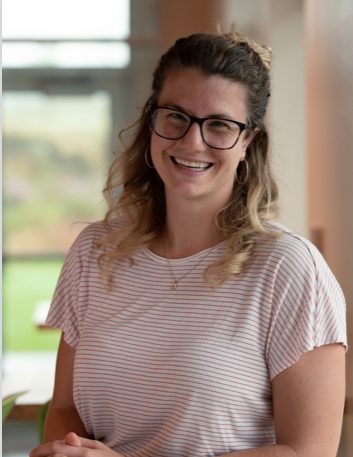 Shannon Greenbaum is the Manager of the Influencer Program for Organic Valley, the nation's largest organic, farmer-owned cooperative. Fueled by her passion for organic education as well as sustainable farming techniques, she leads the strategy and growth of Organic Valley's In-house influencer marketing program.
Shannon is an energetic, passionate marketing professional having started her career in Pittsburgh, PA working for DICK'S Sporting Goods and only recently moving to La Crosse, WI. Amid the influencer craze, Shannon has taken a different approach to influencer marketing as she tries to build a program of authentic creators no matter how large their following.  She holds a bachelor's degree from Penn State University in Marketing and International Relations.
Leadership
Sponsored by Five Star Telecom
As company owners seek to sell so that they can retire, come hear how Coldwell Banker River Valley Realtors and Per Mar Security Services have strategically bought out companies as a way to grow. Learn what comes with acquisitions and mergers and how they may even turn down growing too fast.
Brian Duffy, Chief Operations Officer, Per Mar Security Services
Damon Olson, Vice President, Coldwell Banker River Valley Realtors
Discover how our local organizations are gaining momentum through a simple system that addresses team conflict, inadequate growth, and underperformance. Hear from Western Technical College and Misty's Dance Unlimited as they share their journies to implement this system, based on the book Traction, and their tips for finding success when applying this method to your own company.
Paul Bagniefski, Mid-City Steel
Angie Martin, Western Technical College
Technology
Sponsored by Advanced Multimedia Solutions