Better Business Summit Education Breakout Sessions
Spend time working on your business as you learn best practices from local companies. Attendees leave with cutting-edge tips and information you can apply to your business or career! 

Regina Siegel, Trust Point
Jill Taylor, Trust Point
Allyson Krause, Trust Point
9:00am
Session Description
Your organization's culture is a critical tool for attracting and retaining talent. Hear from Trust Point on methods they've implemented, from internal mentorship programs to structured training for younger professionals, that have helped them develop leaders aligned with their organization's vision and values. 
Learn more about Regina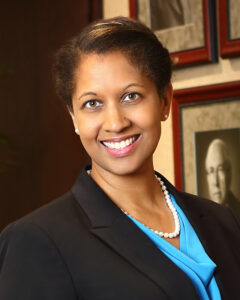 Regina Siegel, Vice President, Organizational Development
Regina comes from a long line of dairy farmers and brings those farm values with her each day including an incredible work ethic, can-do attitude, heart of service and love for her family and the community. She joined Trust Point after 20 years of educational, administrative and non-profit experience and her ability to quickly develop and nurture meaningful relationships has allowed her to accelerate team growth as her leadership skills permeate throughout Trust Point.  In addition to supporting the financial goals of her clients, she serves on various internal committees and coordinates the Trust Point Young Professionals, New Leader Academy and mentoring programs which cultivate future leaders: continuing Trust Point's legacy of excellence that has spanned over a century.
As Vice President of Organizational Development, Regina's responsibilities include working alongside team members to identify and assess organizational needs then to design, implement, and evaluate professional growth opportunities for staff.
She also focuses on the retention and development of partnerships with businesses and organizations working toward similar goals; furthering Trust Point's impact through service and collaboration.
Community involvement is a passion for Regina who serves as a member of boards and committees for local and state organizations.  She was also honored as one of the La Crosse YWCA's Outstanding Women for her demonstration of excellence in education and the greater community.
Learn more about Jill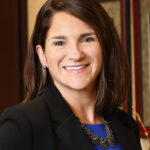 Jill Taylor, Chief Administrative Officer
With Trust Point's exponential growth, Jill has been instrumental in recruiting and retaining exceptional talent to support the company's success. Jill's responsibilities include career development, employee safety, employee benefits, and HR compliance.  She is also involved with training, performance management, and employee relations. These skills are critical to the organizational objectives in a typical year, but they were put to the test as the pandemic unfolded last year; and Jill played a significant role in keeping our employees safe, healthy and informed.
Helping employees accelerate their careers, knowledge and performance while nurturing a challenging but fun and engaging work environment is Jill's passion.  Her contributions are one of the reasons that Trust Point is been recognized four years running, as a 'Best Places to Work.'
Jill keeps a keen-eye on human resources best practices and law through her involvement with SHRM (Society for Human Resource Management).  She previously sat on her local SHRM Chapter Board and continues to be active with this group.
In her free time, Jill can be found kayaking, biking, boating and working in her yard – basically anything outdoors. Jill has three adult children Jake, Alex and Halle. She currently resides in Brice Prairie with her husband, Tim.
Learn more about Allyson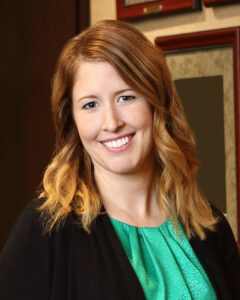 Allyson Krause, Managing Director, Retirement Services
Allyson and her team take great pride in providing businesses solutions that enhance employees' financial well-being and prepare them for their financial future.  Allyson's responsibilities include the oversight to the account management team who provide the day-to-day client connection.  Under her direction, the team continues to be an advocate and partner for our business clients and their 401(k) plans, which includes ongoing education, technology, and efficient investment options to help businesses attract and retain employees.
Allyson has been with Trust Point for over 10 years and most recently served as Relationship Manager.  Her strength in building relationships with business owners and plan participants alike, make her an ideal fit for this position. Allyson recently received her CRPP™, or Certified Retirement Plan Professional ™ designation.  This designation further strengthens her retirement plan knowledge and industry understanding.
As part of her ongoing service within the community, Allyson volunteers her time presenting to organizations and businesses to teach financial wellness. Allyson enjoys listening to Christmas music…all year long! In college, she would listen to it while writing her college papers and said it always puts her in a good mood. Allyson also loves spicy foods and enjoys traveling with her family when time allows.
Session Description
A diverse, equitable, and inclusive workplace is expected by job-seekers, but how do you bring meaningful, long-term change and build your organization's culture to reflect these values? Join this session to learn how you can turn ideas into action.
Learn more about Olivia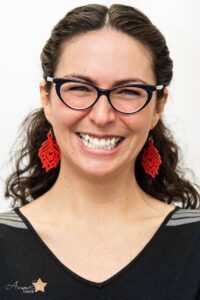 Olivia Rico-McKeen (she, her, hers) joined Quartz Health Solutions in March 2020 as the organization's first Diversity, Equity, and Inclusion (DEI) Coordinator. Since then, she has helped advance diversity, equity, and inclusion efforts at Quartz through a myriad of ways, from adding four new Employee Resource Groups (ERGs) to helping create the company's first DEI report, moving into her current role as the DEI Specialist in 2021. Olivia works closely with the ERGs, the DEI Change Team and the DEI Strategy Implementation Team to create and maintain a welcoming, inclusive culture where diversity and equity are not just valued but celebrated. She is deeply committed to Quartz's mission and vision of supporting our members in living their healthiest life possible.
Olivia brings a decade of non-profit social service experience working with families around issues such as housing and physical and emotional well-being that also included extensive DEI committee work. She is passionate about social justice issues and ensuring that everyone has what they need to not only survive but thrive. Olivia earned her bachelor's degree in Sociology and master's degree in Applied Social Research at Florida State University. She recently became an Inclusion Institute Certified Diversity Practitioner through The People Company, as well as a Prosci Change Management Practitioner. She joined the Quartz team to apply her education and experience to making a positive impact on the health and well-being of Quartz colleagues, our members, and our communities by embracing, valuing and celebrating diversity, equity and inclusion.
Learn more about Rob
Rob Van Craenenbroeck has a BA in Organizational Development as well as 25 years of expereince in HR with roles as Operations and Global Sales. He has been able to support two companies emerging from bankruptcies, deliver a culture presentation to the Leading Age Healthcare Consortium, and was a former President of Southeastern MN WFD Healthcare Committee.
His previous roles include…
Director of HR /VP Operations/VP Global Sales, Kaplan Professional
VP of Talent, Marine Credit Union
Sr Human Resource Manager, Gundersen Health
Human Capital Business Partner, Agropur

Session Description
Leading in a Divided World
The political divide has grown in recent years. National issues are surfacing as conflicts in local communities. Disinformation on social media has had a growing impact on the media consumed by our neighbors, customers, and co-workers. As an outgrowth, many functions and services within our businesses and organizations have become politicized. In this session, we will cover some of the issues leading up to the growing political divide and offer practical information for countering the effects and building resilience within your organization.
Learn more about Lee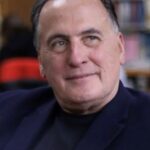 Lee Rasch, Executive Director
Lee founded LeaderEthics-Wisconsin in March 2018, a non-profit/non-partisan organization committed to promoting ethical leadership among elected officials. He serves as the Executive Director of the organization. Prior to this experience, he served as President of Western Technical College from 1989 to 2017. Throughout his career, he has actively promoted leadership development, continuous improvement, economic development and sustainability at the national, statewide, and local levels. He has written articles and given numerous presentations on these topics. Lee was Chair of the Legislative Committee for the Wisconsin Technical College System for more than 15 years. He was a candidate for the U.S. Congress in 1994 and 1996.
Lee has a doctorate in Higher Education Administration from Illinois State University. He is married to Susan Fox. They have two children and three grandchildren. In his spare time, Lee sings in a quartet and plays bass guitar in a rock band.
Session Description
With an aging workforce, local companies of every size are faced with the important task of planning for the future leadership of their companies. Hear from two local companies, Altra and Vendi, on where to start when it comes to succession planning, growing future leaders, and preparing for high-level leadership transitions.
Learn more about Sam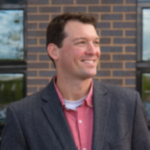 Sam Przywojski, Director of Business Development
Sam is always up for a challenge, whether it's scaling mountains or helping businesses and organizations grow. He spent eight years racking up airline miles as a key accounts executive with a leading global packaging company. A world traveler, he decided to settle in this city on the banks of the Mississippi because he was drawn to Vendi's culture and saw an opportunity to help businesses reach their potential with a combination of focused strategy and inspired creativity. Sam is petitioning Vendi management to install a foosball table at the office so he can show off.
Sam's Client work includes: Anheuser-Busch, Boston Beer Company, City of La Crosse, Deschutes Brewery, Encompass Health, Freedom Honor Flight, Holmen Cheese, Inland Packaging, Labatt Breweries of Canada, Nestlé, Premium Waters, Source Wurx, UW–Madison, Viterbo University, and Western Technical College.
Learn more about Steve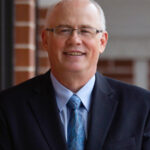 Steve Koenen, CEO
Steve Koenen leads Altra Federal Credit Union, a $2.2 billion dollar organization based in Onalaska, WI. He has over 35 years of banking knowledge and a strong proficiency in branch operations, sales management, innovation, member experience, and product design and delivery. Before Koenen became President and CEO of Altra, he served as Executive Vice President of Retail Operations where he drove branch expansion, innovation, and membership growth.
Koenen obtained his Finance degree from the University of Wisconsin – La Crosse. He completed a three-year term in the prestigious Filene Research Institution's i3 project, a nationwide innovation think tank for Credit Unions. Koenen has completed the Graduate School of Banking at the University of Wisconsin–Madison and earned his Certified Chief Executive (CCE) diploma from the Credit Union Executive Society (CUES).
The passion Koenen brings to Altra also carries over to the community and family. He serves as President of the Cashton Alumni Association and serves as Board Chair of the Wisconsin Credit Union Shared Service Centers. In addition, he serves on the Boards of Corporate Central Credit Union and CU Next Gen, a technology company focused on the Credit Union industry. Koenen currently resides in rural La Crosse with his wife Mary and the younger of their two sons. In his spare time, he enjoys cheering on Wisconsin sports teams, live music, hunting, and spending time with family and friends.
Session Description
Leadership isn't about creating followers, it's about raising up leaders. No matter what role you're in, leadership is a lifelong skill to be continuously learned and adapted. With our ever changing world today of new technology, new culture, and new generations, leaders are facing new challenges.
What does modern leadership look like? How do you lead multiple generations through crises, changing environments, and evolving industries?
Join Stephanie as she shares her own experiences of leading her team through the pandemic, scaling her business, and creating a new generation of leaders. Let's redefine leadership from a position or title to a legacy of creating positive impact passed on from one generation to the next.
Learn more about Stephanie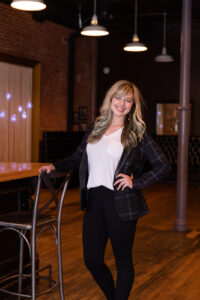 Stephanie Ross, Owner
Stephanie is a passionate presenter and coach that aims to inspire and motivate wherever she goes. A true teacher at heart, she is the owner of Zen and Pow fitness and yoga studio, coaches local women business owners through the company she co-founded with her sister, Small Business Sister Circle, educates and mentors other fitness professionals through her company GroupFit Academy, and is proud to be a certified coach through More Than Just Great Dancing!®.
She started her fitness and yoga business, Zen and Pow Studio, in 2013 at age of 20 while attending the University of Wisconsin, La Crosse where she graduated in 2015 with a Bachelor of Science and a minor in nutrition. She is a passionate business owner, speaker, business coach, and group fitness instructor. Born and raised in the Coulee Region, Stephanie grew up in Holmen, Wisconsin and now enjoys an active life in La Crosse, Wisconsin with her husband, Ben, and adorable husky puppy, Yuka.
Whether she's leading a fitness class, training other instructors, or coaching other business owners–Stephanie will leave you feeling empowered, inspired, and on fire!

Session Description
Creating a brand that differs from the competitors and stands out in your customer's mind is important to the longevity of your organization. Learn more about what it means to position your brand, and tips to do so effectively, in an ever-changing and increasingly competitive market.
Learn more about Chuck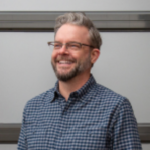 Chuck Lacasse, Agency Creative Director
Chuck has flexed his creative muscles as designer, art director, creative director, photographer, producer and brand strategist. At Vendi, he makes sure creative is beautifully connected to business strategy to get the best results possible. His experience includes national brands such as Whole Foods, Walgreens and Organic Valley. Chuck is a skilled image-maker, storyteller and strategist who tells clients' stories in ways that resonate with their customers and get them closer to their goals. Outside of work, Chuck channels his creativity into developing craft cocktails.
Client work includes: AMS Micromedical, Implant Logistics, Holmen Cheese, La Crosse Center, Marine Credit Union, Minnehaha Creek Watershed District, Organic Valley, Safeway, UW–Madison, Walgreens, and Whole Foods. 
Session Description
Looking to implement video into your marketing strategy but uncertain where to start? Sit down with CJ and Kendra from Kwik Trip to learn tips and techniques to increase overall engagement, share your company's story, and promote your product or service using video.
Learn more about CJ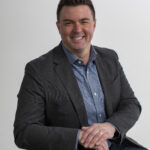 CJ Schrunk, Integrated Brand Manager
CJ Schrunk is the Integrated Brand Manager for Kwik Trip. He is responsible for building and executing innovative marketing strategies and delivering on strategic initiatives with a brand-forward focus. In his role, CJ also oversees Kwik Trip's in-house audio/visual team which provides a direct connection to Kwik Trip's greater marketing and messaging goals. He enjoys working across the segments of Kwik Trip to connect people, process, and technology to uncover new opportunities through data-driven insights.
CJ joined Kwik Trip in September 2021 to take on the newly created Integrated Brand Manager role. His previous role was with Vendi Advertising in La Crosse, WI as their Digital Experience Director and has spent the last 20+ years in the advertising and marketing industry. He earned a Bachelor of Fine Arts degree in graphic design from Drake University and currently lives in the Onalaska area with his wife and daughter.
Learn more about Kendra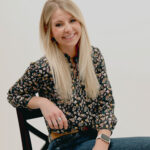 Kendra Lasack. Digital Content Supervisor
Kendra Lasack began her career at Kwik Trip, Inc. in 2015 while she completed her degree in Marketing & Graphic Design at the University of Wisconsin – La Crosse. She has held multiple roles at Kwik Trip, leading to her current role as the Digital Content Supervisor. Kendra works closely with the social, digital, and creative teams to direct Kwik Trip's brand identity and oversee content strategy for all digital marketing initiatives. Her role also includes driving creative strategy for Kwik Trip's online merchandise projects, as well as serving as a point of contact to develop relationships and provide support for external departments and teams. Outside of work, Kendra enjoys staying active and spending time outdoors with her family, husband, and dog, Kip, and makes an effort to fill her life with all things art: music, literature, painting, and design.
Session Description
High-quality talent attraction doesn't happen overnight, but with consistent strategies and intentional actions, potential employees can be drawn into your business. Learn how local companies are using data to drive their hiring and retention strategies to ensure the best culture fit for their employees.
Learn more about Justin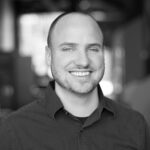 Justin Garvey, Co-Owner
Justin Garvey is the Director of Brand Strategy and Co-Owner of Metre advertising agency in La Crosse and Minneapolis. Justin leads projects at the agency that utilize research and data to guide strategies and produce results. He leads a creative and strategy team that utilizes an integrated approach to leverage video, web, digital, and print to deliver results for clients such as Gundersen Health System, Ramsey County, City of West Des Moines, Mathy Construction, Kwik Trip, and Trust Point.
Learn more about Kerstin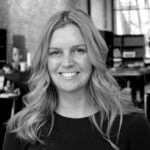 Kerstin Boudreau, Co-Owner
Kerstin Boudreau is the Director of Research and Communications and Co-Owner of Metre advertising agency in La Crosse and Minneapolis. Kerstin leads advertising and communication campaigns that identify key insights through research and data analysis. She manages large scale research initiatives for clients such as Gundersen Health System, Organic Valley, LHI, and Ramsey County. She has developed media and communication strategies for clients such as Minnesota State Parks and Trails, State Farm Insurance, Gundersen Health System, Kwik Trip, and Ramsey County. Before co-founding Metre, Kerstin co-founded Vendi Advertising and was agency media director at Ovation Marketing.

Beth Franklin, La Crosse Chamber
Kalah Haug, Gundersen Health System
Karen Blonsky
Maddie Ecklund, Mayo Clinic Health System
9:00am
Session Description
Tune in to this session to learn more about the Chamber's First Friend services. You will hear from Beth Franklin who has helped over 200 individuals and families relocate to the area and call La Crosse 'home.' You will also hear directly from a newly relocated individual and a local recruiter as to the importance of the First Friend program.
Learn more about Beth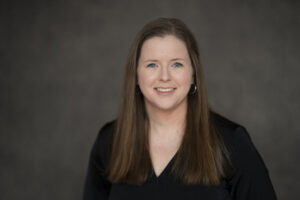 Beth Franklin is the Community Concierge at the La Crosse Area Chamber of Commerce where she leads the First Friend Newcomer Connection Program.  Through First Friend, Beth assists a wide variety of area businesses with recruiting and retaining their job candidates. Since the inception of this unique concierge program in 2019, Beth has assisted over 290 individuals as they consider relocating to Greater La Crosse. Beth takes great care in selling the community to potential newcomers by providing customized community tours and resources to help them learn about Greater La Crosse, including housing, childcare, schools, neighborhoods, community assets, and more. After individuals relocate, Beth checks in on them and connects them to their interests, businesses, non-profits, and new friends in the community to ensure they feel right at home here in the La Crosse area.  Prior to working at the Chamber, Beth taught middle and high school English for over a decade and also worked in Arts Education at Viterbo University.
Learn more about Kalah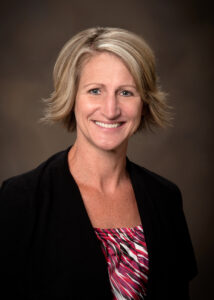 Kalah Haug is a Physician Recruiter at Gundersen Health System in La Crosse, WI. Kalah's career at Gundersen spans over a 40 year period. She has served in various roles including coordinating care for children with developmental disabilities, followed by serving as the Program Administrator for Gundersen's Internal Medicine Residency Program and Manager of the Medical Education Department. For the last 15 years she has served as a physician recruiter for various service lines within the organization. Kalah is a member of The Association for Advancing Physician and Provider Recruitment (AAPPR) and received Certification in Physician/Provider Recruitment through that organization. She has been an active member of Wisconsin Staff Physician Recruiters (WSPR), serving on the Board of Directors and Marketing Committee for many years.
Learn more about Maddie
Maddie Ecklund is a native of Rochester, MN where started working for Mayo Clinic's Department of Hospital Medicine as a Medical Secretary in 2011. Maddie obtained her BS degree in HR Management in 2017 from St. Mary's University. Maddie and her family relocated to the La Crosse area, where she was able to transfer to Mayo Clinic Health System – La Crosse as a Care Team Assistant in Family Medicine Onalaska. She started working for Human Resources, specifically with Physician, Scientist, and Executive Recruitment in 2019. In this role she supported recruitment efforts for all Mayo Clinic Health Systems. Maddie started as the Relocation Coordinator for Physician, Scientist, and Executive Recruitment in August of 2021. When Maddie is not working, she is marketing to society that pesticides are boring, but monarch butterflies could be the latest lawn art accessories.
Session Description
With the changing work environment over the last several years, employers must work even harder to understand and implement key trends influencing the workforce. Hear from Teresa on general and specific trends impacting businesses in 2023 – remote and hybrid work, reskilling the workforce, and increased automation, just to name a few – and learn how you can prepare your business to be receptive to these changing times.
Learn more about Teresa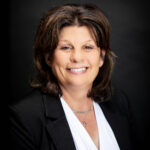 Teresa Pierce, Executive Director
Teresa has served as the Executive Director of Workforce Connections, Inc. since Sept of 2012. Prior to becoming the Executive Director, she was the organization's Director of Operations providing leadership, accountability, project management and program direction for numerous programs in western Wisconsin. She is well versed in employment and training practices including welfare reform, job training, workforce development, strategic endeavors, and intergenerational human resource practices and trends. As a leader in non-profit development, Teresa holds a Masters Degree in Business Administration from Viterbo College; and is a past member of the Monroe County Board of Supervisors. Her family owns and operates a farm in northern Monroe County.
Amanda Langrehr, Cooperative Educational Service Agency
Lisa Perkofski, Carpenters Training Institute
Britta Rotering, School District of La Crosse
11:00am
Session Description
Hear from local experts on this panel exploring apprenticeship opportunities in our area. The scope of apprenticeships has changed drastically over the last few years, expanding into industries that are not often considered, such as marketing and HR. With the need for workers growing across all industries, apprenticeships offer a low-cost solution to filling some of your worker shortages and allow you to invest in training the next generation of workers.
Learn more about Amanda
Prior to accepting a position at CESA 4, Amanda spent eight years in education, six of which were spent teaching middle and high school Business education, with a focus on entrepreneurship, financial literacy and career-based learning programming. Currently, she serves as the director of Career and Technical Education, Regional Career Pathways Regional Coordinator, CESA 4 Academic & Career Pathways Coordinator, and the Mississippi Valley CESA 4 Youth Apprenticeship Regional Coordinator. Her experiences have provided her many opportunities to present statewide to education and employer groups on a wide variety of college and career readiness initiatives. Her passion is collaborating with community stakeholders to develop high-quality career pathways to help students start on a successful path toward rewarding careers, while simultaneously developing a strong pipeline of talent to benefit the extraordinary employers in our region.
Learn more about Lisa

For the last 2.5 years, I have had the privilege of being on staff as the Apprenticeship Relations Specialist for the Greater Wisconsin Carpenters Training Institute, North Central States Regional Council of Carpenters (NCSRCC). Before coming on board with the Carpenters, I worked 23 years for the state of Wisconsin Department of Workforce Development (DWD), which included nearly ten years with the Bureau of Apprenticeship Standards (BAS). I have now worked with all aspects of Apprenticeship, from development to regulation to application.
In my current role with the Carpenters, I travel the state, working directly with Apprentices to help them navigate and optimize their Apprenticeship experience. I also assist in developing and implementing policies and procedures related to our Apprenticeship Program and its administrative processes.
Throughout my career, I have seen the amazing benefits of both Youth Apprenticeship and Registered Apprenticeship and the pathways they create to fulfilling and family-sustaining careers.