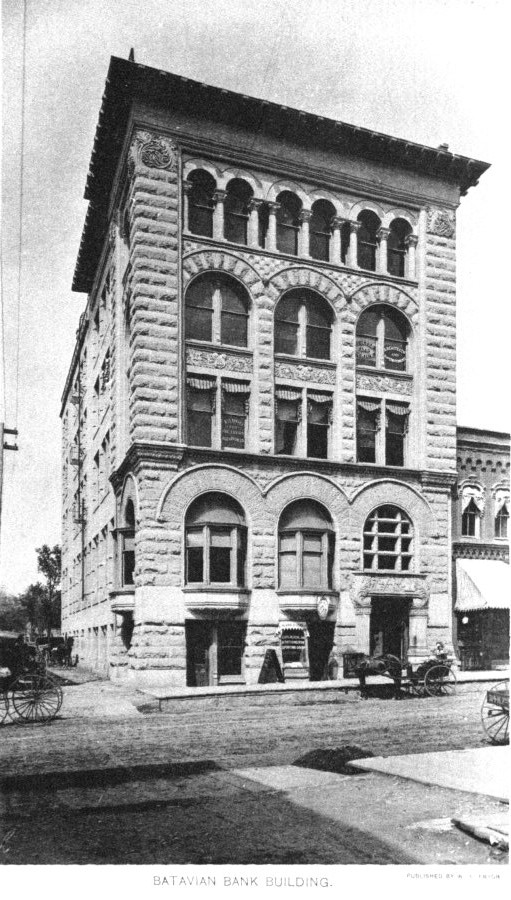 Pop. 5,800
In 1868, when the city had only about 5,800 residents, the city's few business owners formed what was known as the Board of Trade . Their goal was to create a thriving environment for businesses. This goal remains true for the organization today. By 1891 they were 207 members strong. See their early reports held at the Wisconsin Historical Society and UW-La Crosse's Murphy Library.  Back then, there were not community and nonprofits to move initiatives forward. It was the businesses petitioning to do what are now amazing staples in our community and way of life:
Realized that the La Crosse Rubber Mills needed to be connected to downtown and advocated for a bridge to be built over the Black River. This is known as Lang Drive.
In 1906, petitioned the state to bring a Normal School to La Crosse as other cities had Normal Schools. This became what is known as the University of Wisconsin – La Crosse.
They petitioned for schools to hire nurses to administer to the health of our children.
By 1912, the US Chamber of Commerce was forming in Washington DC. The La Crosse Board of Trade began work to join this national group and in 1916 became the 156th Chamber of Commerce in the entire United States. In 1968 we celebrated 100 years with by funding the Bicentennial Trail in Hixon Park. Fast forward to today, and we continue to connect businesses to each other, to the community, and to government. We are 775 companies strong as we connect.grow.advocate on behalf of businesses.
Our Foundation
In 1989, the La Crosse Area Chamber of Commerce's only twice-serving chairman of the board passed away. Lyle Anderson was known throughout the community for his banking ties. He loved the Chamber. As a memorial, the family of Lyle Anderson including his wife Norma donated money to establish the Greater La Crosse Area Chamber of Commerce Foundation.
In 2015, the Anderson family's dream of providing education to area businesses was realized when the Chamber purchased a new building at 601 7th Street North, La Crosse, WI, that included a room large enough to host up to 250 people.  It is with pride that we host events in the Lyle & Norma Anderson Education Center.
What We Do
Businesses pay to join and participate in activities organized by the Chamber of Commerce.  As a non-profit business organization, the La Crosse Area Chamber of Commerce serves more than 775 member businesses that employ 25,000+ area professionals in the La Crosse metro area. We deliver educational programs, seminars, networking events, and opportunities for exposure, promotion and involvement. These are the components of our theme, connect.grow.advocate.
As a nonprofit, our vision and direction is determined by our member investors serving on our Board of Directors. At the core of our vision is the same question as when our founding businesses formed in 1868, "How can we as businesses help grow other businesses?" The answers determine our programs and services. Our member investors volunteer on our committees, which are supported by our staff. Together we connect.grow.advocate for our business in the La Crosse area.
View Our Historical Media Clippings