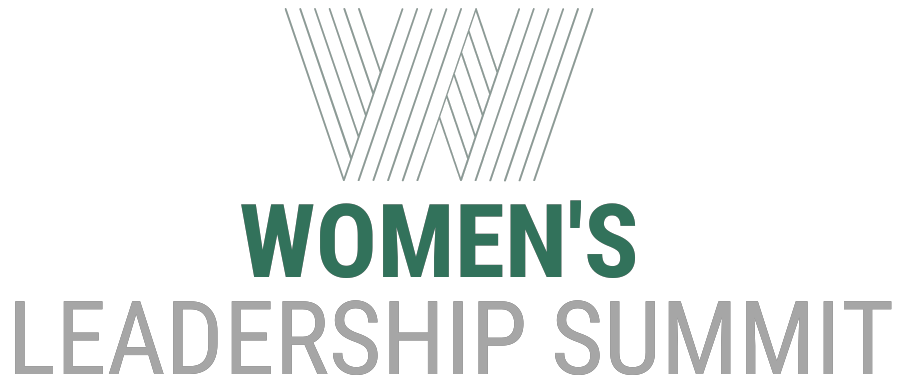 OCTOBER 19, 2023
UNIVERSITY OF WISCONSIN – LA CROSSE
Join us for a half-day of networking and inspiration with some of the most influential female business leaders from the Driftless Region. Take part in our engaging panel discussions and hear from our incredible keynote speaker, Patty Hendrickson.
Get ready to unlock your full potential and tap into your leadership. Don't miss out on this exciting opportunity – register now for the Women's Leadership Summit!
Recenter as a leader, in your home, your work, and our community.
Expand your leadership toolkit with actionable strategies for leading through your strengths and values.

Deepen your networking with local leaders.
AGENDA
11:45am Check In
12:00pm Lunch & Panel Discussion
1:30pm Keynote – Patty Hendrickson
3:00pm Networking Social / Activity
GETTING BEYOND THE BUSY – ENGAGING YOURSELF & THOSE YOU IMPACT
ABOUT PATTY
"I work with organizations that want to grow leaders and with people who want more out of life."
Leadership Speaker, Patty Hendrickson gets her audiences interacting from start to finish. With inspirational stories and purposeful audience interaction Patty engages audiences to both hear and feel the relevant content. She knows her clientele because over 90% of them are repeat and referral. Since 1987 she has shared her enthusiastic message with more than a million people.
Patty has a Masters of Business Administration; is a seasoned association leader; is a Past President of the National Speakers Association – Wisconsin Chapter; and is the author of many leadership resources including the inspirational book, now in its fifth printing, called Who I Am Depends on Me!
Patty has earned the prestigious designation of Certified Speaking Professional given to less than 800 people in the World.
Those are the stuffy credentials. Her many titles include — entrepreneur, wife, mother, leader, advisor, mentor, philanthropist and master juggler-of-all-things. Most importantly, she loves to hang out with her son Max & daughter Amelia, cheer for the Green Bay Packers, and eat cookie dough.
View her website here: Patty Hendrickson Leadership Keynote Speaker | Inspirational Speaker
DESCRIPTION
YES! You're busy. And YES, it feels like you're in the "faster – faster – faster" gear of getting things done. Let's take a breath – a supportive respite – and together explore our realities to make positive change. This high-energy and interactive program gets you thinking and gets you moving to understand real engagement strategies to build cultures where people feel they belong, they are safe, they matter, and work is meaningful. Quiet Quitting and Job Jumping are real. We need to commit to build cultures where connection comes before content. Get ready to show up and have fun. You won't just sit and listen, you'll be engaged with others diving into motivations, intention, engagement and resiliency.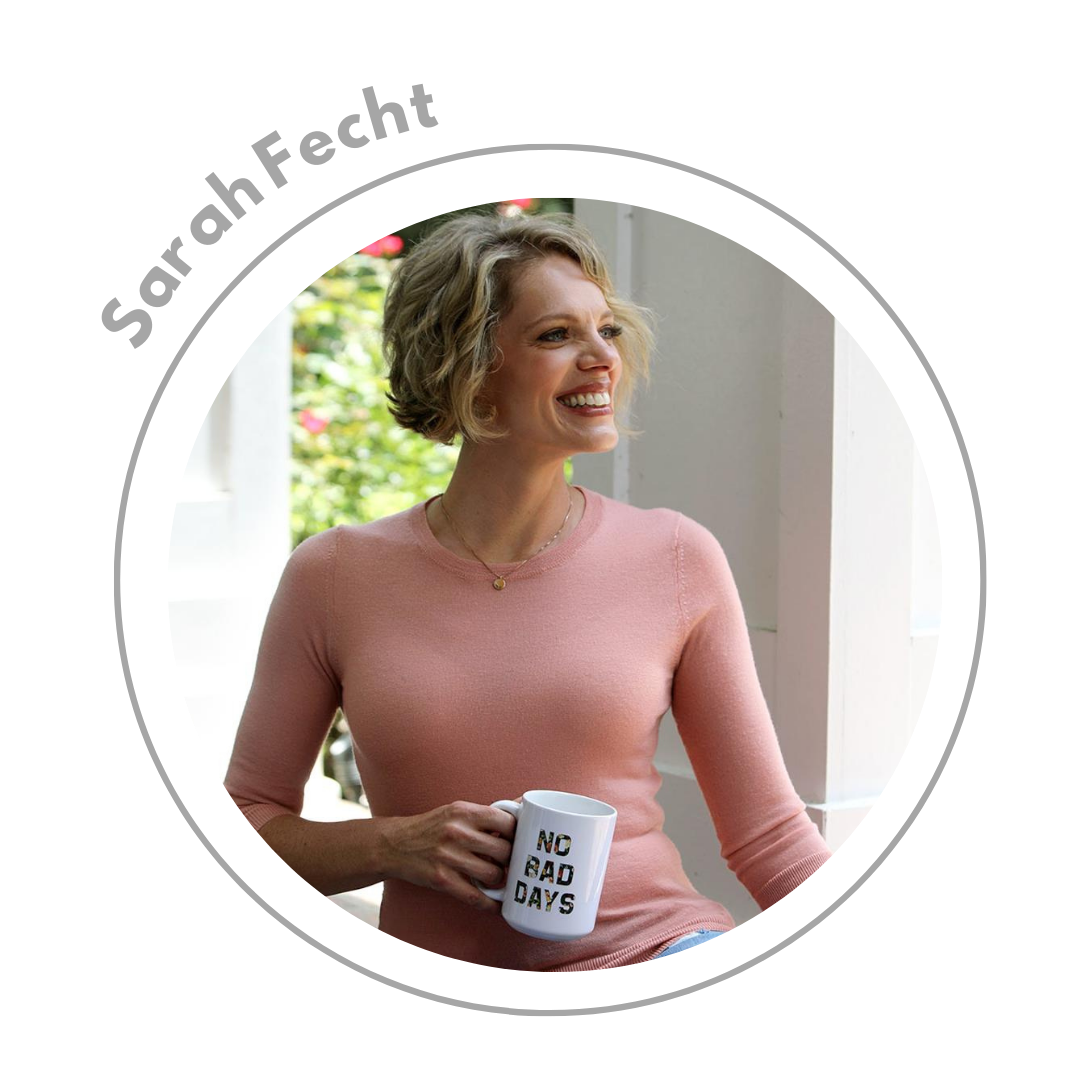 ABOUT SARAH
Sarah Fecht is a people lover who partners with leaders to bring their best self to work, to home, and to the community where they serve.
Sarah's goal is to share stories that impact people to make our world better.  She understands that leadership must be intentional, nurtured, and grown for success to occur.   Sarah knows that when leaders win their day, organizations, families, and communities reap the benefits.
She is the founder and owner of Best Self Leadership which provides coaching, training, and keynote speaking.  Prior to starting her own business Sarah lead human resource teams in a variety of industries including construction, retail, city government, trucking and banking. She teaches in the MBA program at Viterbo University and sits on a variety of for-profit and non-profit boards. Sarah is blessed with an amazing network of support including her fantastic family; her charming husband Tom, four beautiful kids at home, and her precious Angel Awesome Austin.
As a lifelong learner, she's earned her BBA in Management & Human Resources from Viterbo University, her MBA from UW- La Crosse, her Senior Professional in Human Resources (SPHR) certification from the Human Resources Certification Institute, and her Senior Certified Professional designation from the Society for Human Resource Management (SHRM), DISC facilitator certification and Maxwell Leadership trainer, speaker & coach certification during her career so far.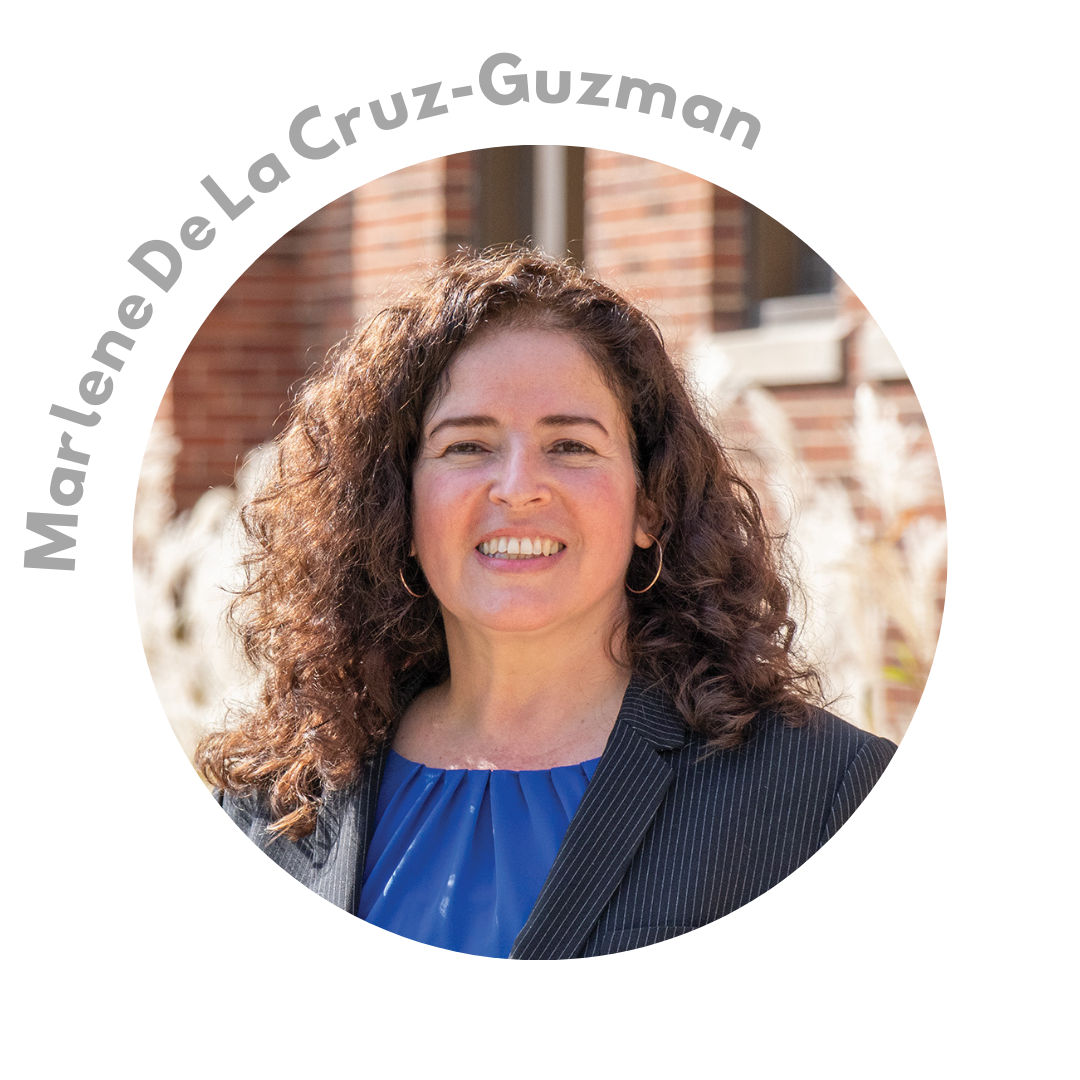 MARLENE DE LA CRUZ-GUZMAN
ABOUT MARLENE
Marlene De La Cruz-Guzmán, Ph.D. is the Vice President for Diversity, Equity, and Inclusion at Viterbo University. An experienced facilitator with over 25 years of professional experience in higher education teaching and administration, she has held leadership positions at Ohio University, Marquette University, Towson University, University of Notre Dame, Michigan State University, and Barry University. She is also faculty at Viterbo University, as well as a scholar and poet published in English, French, and Spanish. She serves on various community organization boards in La Crosse.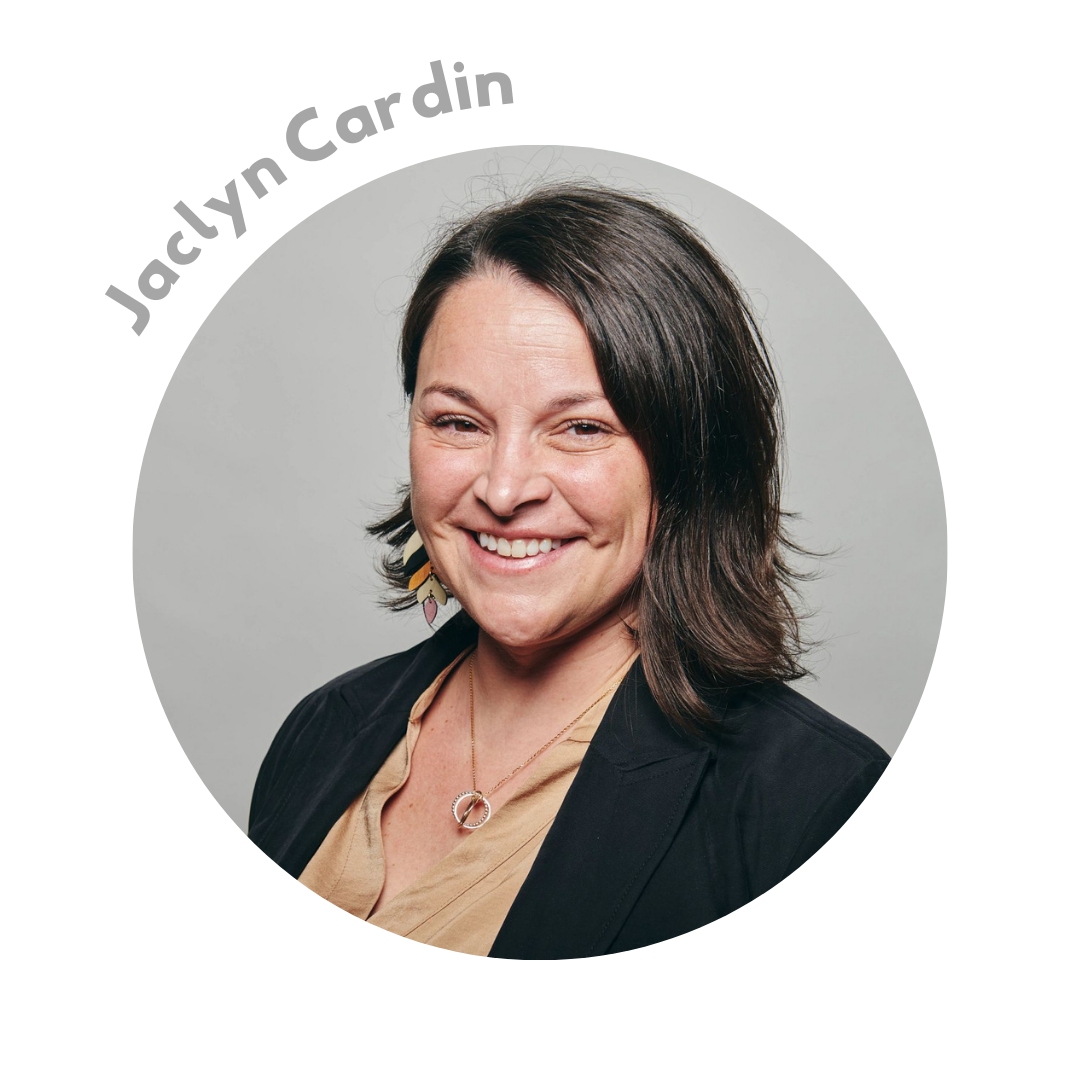 ABOUT JACLYN
Jaclyn Cardin is the Chief Brand Officer at Organic Valley, where she serves as the consumer champion and plays a pivotal role in driving the cooperative's mission, vision, and impact on the world by actively shaping and marketing the brand to be competitively differentiated and culturally relevant. As a leader, she firmly believes in the power of teamwork and finds joy in helping others grow and evolve to reach their full potential. 
Drawn by its mission to save small organic family farms and offer ethically sourced food to families everywhere, Cardin joined Organic Valley in early 2018 as the director of Interactive Marketing. Prior to that, she held the position of senior director of digital at a hair care company, where she led the strategic direction for the company's digital marketing and direct-to-consumer channel. She holds a bachelor's degree in communication from the University of Wisconsin-La Crosse and actively serves on the board of the Milk Processor Education Program (MilkPEP). A dog mom and all-around animal lover, Cardin and her wife founded Wuffy handmade dog treats. A native of Wisconsin, Cardin lives in La Crosse.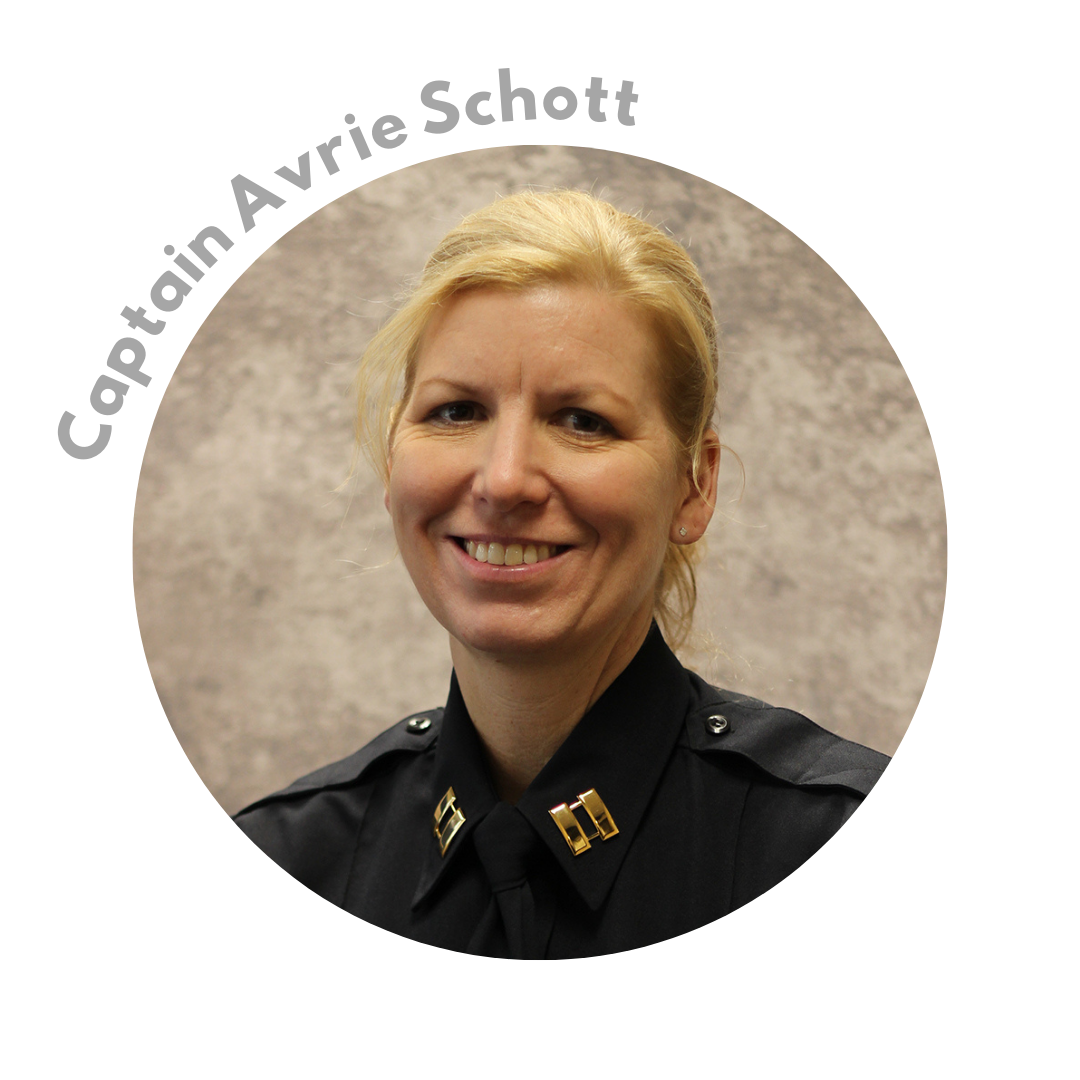 ABOUT AVRIE
La Crosse Police: Captain Avrie Schott
Avrie Schott is the Captain of Professional Standards Community Services Bureau with the La Crosse Police Department. She has been with La Crosse Police Department for 23 years; spending time as a patrol officer, (SRO) School Resource Officer, DARE/GREAT Officer, Sergeant, Lieutenant and currently a Captain. She is a trainer in both CIT (Crisis Intervention Team,) and MHFA (Mental Health First Aid) and a former Negotiator for the department's Emergency Response Team. She holds a Bachelor of Arts degree in Criminal Justice and is a Certified Public Manager.
SPONSORSHIP OPPORTUNITIES
For more information, reach out to Angela Seeger.
PRESENTING SPONSOR - SOLD
Event communicated as Presented by your company

Opportunity to welcome guests prior to the event

2 social media posts tagging your business prior to the event

8 tickets included

Logo recognition on the event website

Logo recognition on the event registration page

Logo recognition on event program

EVENT SPONSOR - $1,000 (3 OF 4 SOLD)
1 Social post tagging your company
4 tickets included
Opportunity to introduce panelists prior to panel
Logo recognition on

Rolling slides during event
Signage displayed at event
event program
event website
event registration page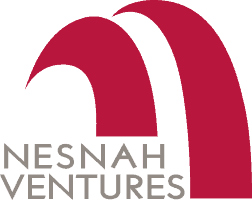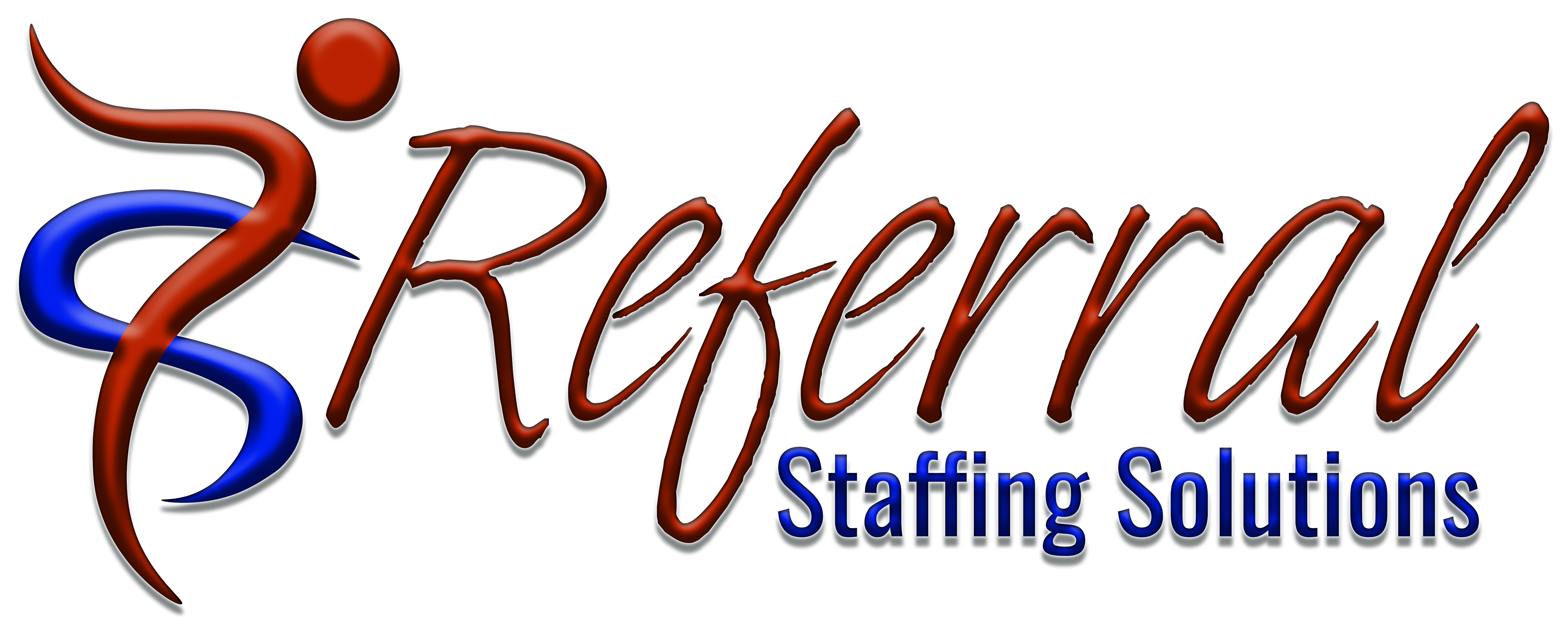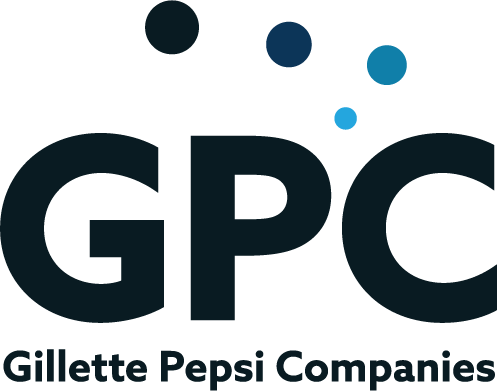 SUPPORTING SPONSOR - $500
Logo recognition on

event website
event program
Rolling slides during event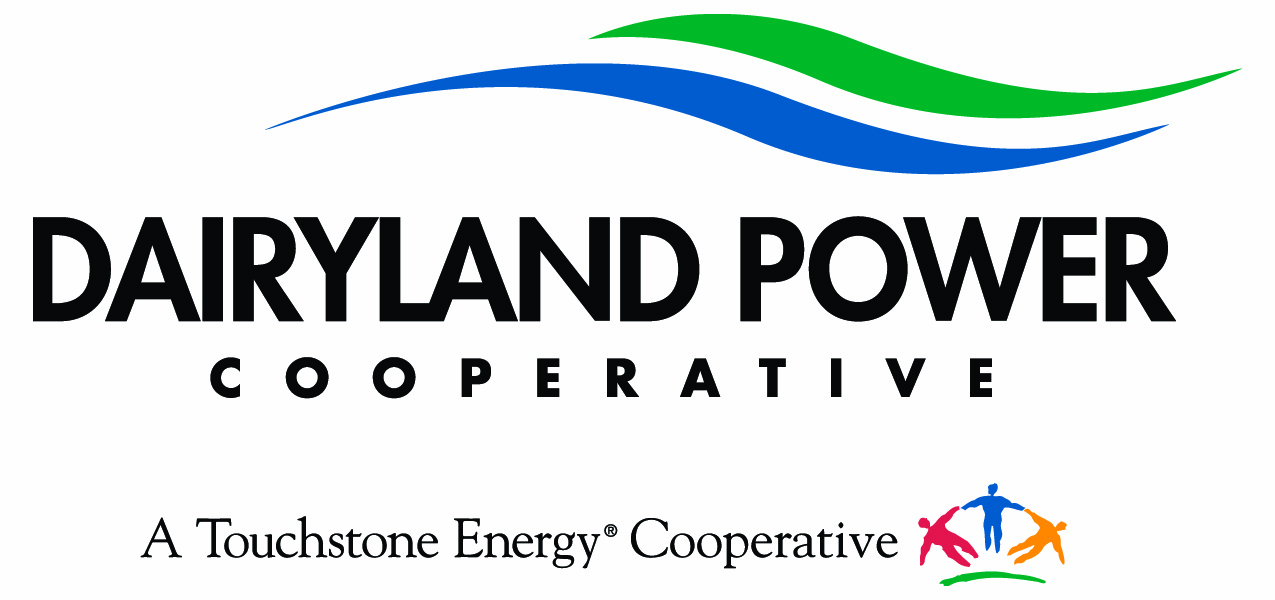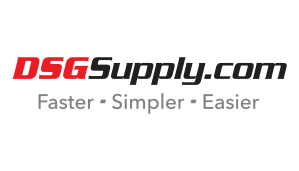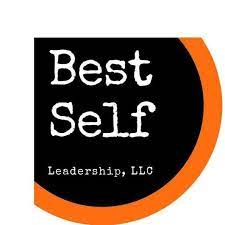 NOTEBOOK SPONSOR - SOLD
Logo recognition on

notebook
event website
event program