La Crosse Area Chamber of Commerce
Annual Meeting
Presented by 
The Business Community was Remarkable in 2019. Come see what's planned for 2020.
The strength of the business community can be seen in how we come together to celebrate our accomplishments and align our vision for the future. The La Crosse Area Chamber of Commerce's 2020 Annual Celebration brings together over 500 business leaders to do just that.
Attendees will:
-Learn about new Chamber initiatives impacting the future of business in the La Crosse Area
-Celebrate those who have helped shape the business community for decades
-Hear a recap of the Chamber's effort to move the community forward in 2019
Monday, March 2, 2020
University of Wisconsin-La Crosse Union, Bluffs Room
521 East Ave N, La Crosse
5:30 p.m. Networking
7:00 p.m. Awards program
What to Expect – It's An All-New Experience
Park in UWL's first three levels in the parking ramp, lot C-12 (Alumni Center Lot), or lot C-3 (near the Stadium). See map >>
Enter the student union, located just south of the Alumni Center, and go to the second floor.
Enjoy our signature, high-powered networking among the facility's fireplaces, soft seating, and the reception area's windows.
Eat at any of the food stations located throughout the reception area and into the back of the room – with many high top tables to hold your food and drink.
When the program begins, check out your nametag to identify if you are at a sponsorship table or enjoy our new, open-theater seating and shortened program!
Celebrate as we highlight accomplishments of the organizations, businesses, and individuals for 2019. We'll also cast the Chamber's vision for 2020.
Stay to celebrate afterwards.
Individual Award Recipients
NEW: Recognizing our Community's Legacy Companies
Our community is blessed to have companies that have been around for generations. They form the cornerstone of our generous community and what make us remarkable as a very giving community. With deep roots come deep commitment.
Celebrating is What Our Business Community Does
25 Years (1994)
Wieser Brothers General Contractor, Inc.
Decker Design, Inc.
Cindy Gerke & Associates
75 Years (1944)
Lamers Bus Lines, Inc.

Gundersen Medical Foundation, Inc.
100 Years (1919)
J.F. Brennan Company, Inc. / Brennan Marine, Inc.
Hale, Skemp, Hanson, Skemp & Sleik
Curtis Printing Co.
 La Crosse Seed
CONNECT: Meet more than 500 area leaders at Western Wisconsin's largest gathering of our business community.
GROW: Advance your career and company presence at this essential business community event.
2020 Award Recipients Announced
 Each year, we recognize individuals and organizations for their contributions to the community and for moving the Chamber forward.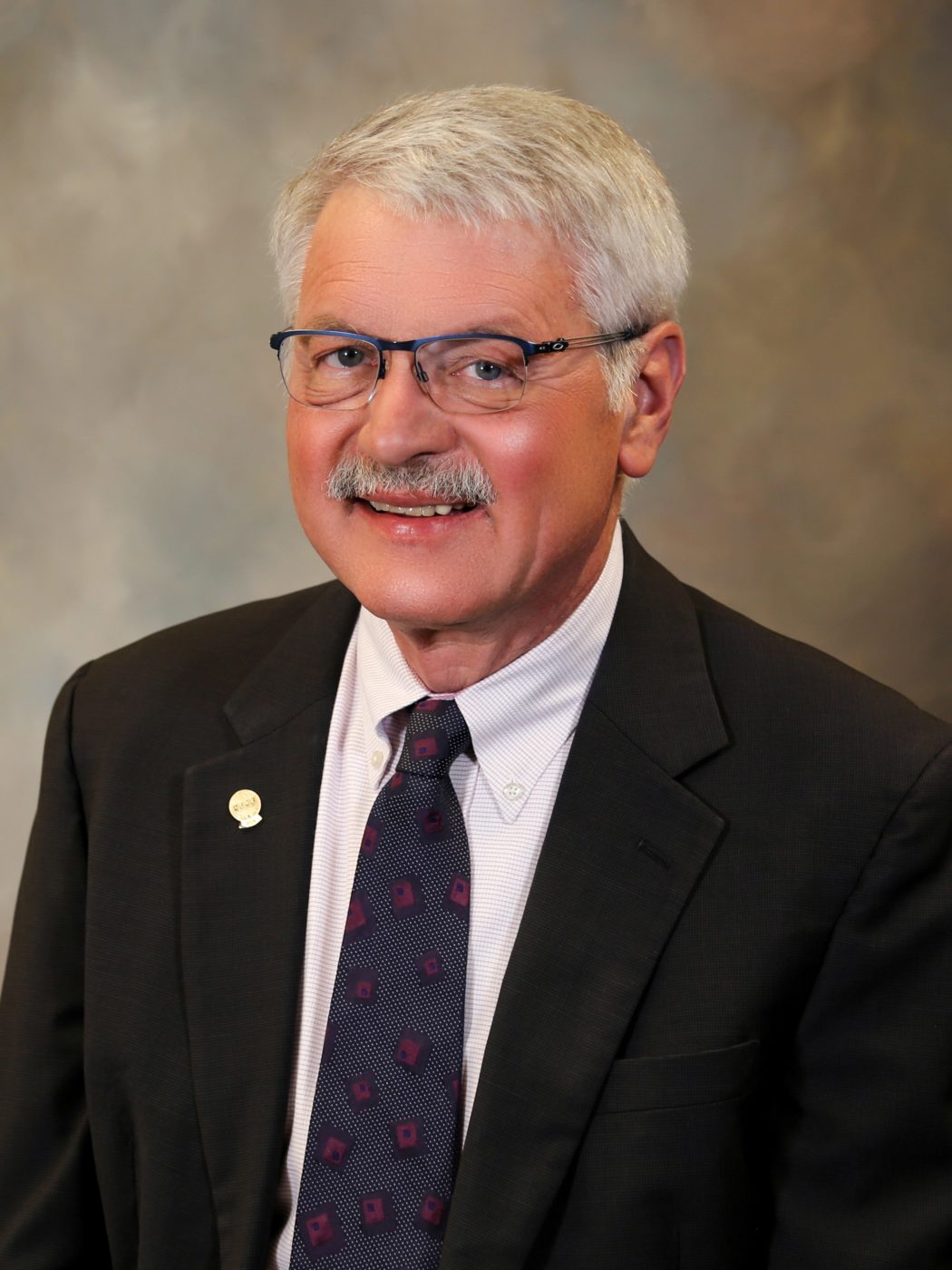 Community Service Award
Brian Rude | Dairyland Power Cooperative
Why He's Receiving this Award: Brian has been a dignified voice for Western Wisconsin through his Senate years and as a voice for businesses through his work at Dairyland. A leader is someone people want to follow. Brian is the role model — a former Chamber Board member and a "Founding Father" of The Forum (aka the Cracker Barrel – read Joe's description below) at the Chamber. Brian has served our greater community with laughter, cheer, and leadership with tall presence and respected grace. It is fitting to recognize Brian for all of his contributions as he enters retirement in the summer of 2020.
Brian Rude, Vice President, Government and Community Relations, joined Dairyland in May 2000, following 17 years of service in the Wisconsin State Legislature, including one term in the State Assembly and four terms in the State Senate. From 1993 to 1996, and again in 1998, Rude was President of the Wisconsin State Senate. He also served four years as the ranking minority member of the Senate Utilities Committee. 
He is active in many regional and local community organizations as Chair of the Wisconsin Public Utility Institute, Past Chair of the Wisconsin Historical Society Board, a member of Vesterheim Museum Board, a member of the Coon Valley Industrial Committee, active in Lions Club and Sons of Norway, and was honored as the 2017 La Crosse Oktoberfest Festmaster.
Volunteer Leadership Award
Joe Heim | UW-La Crosse
Why He's Receiving this Award: Joe Heim is one of the "Founding Fathers" of our Forum (known for decades as the Cracker Barrel). He has facilitated this monthly meeting of businesses with our government leaders. The Chamber, our members, and our community's knowledge of government and how to have a voice is stronger and more engaged because of Joe's work. While Joe is officially retiring from UWL, he hasn't said he's stepping down from his Forum role (shh! don't even suggest it!). We are grateful for Joe and the leadership he demonstrates.
Joe Heim has been a part of the UWL family since 1967 after graduating from Marquette University and receiving his Ph.D from UW-Milwaukee. Joe served on the faculty of the Political Science and Public Administration departments and as a legislative liaison. Joe is a Navy veteran and has been an active member of the Veterans Hall of Honor Committee from its inception.
Joe has served three terms on the UW-La Crosse Faculty Senate, including two terms as Senate Chair. He is a member of the Board of Directors for a number of local and regional organizations including the American Red Cross, The Chileda Institute, UW-La Crosse Foundation, and Riverfront (La Crosse). Joe is a former Chief Justice-appointed member of the Wisconsin Supreme Court's Policy and Planning Committee and a past member of the Wisconsin Educational Approval Board. He also serves as a member of the Wisconsin Judicial Campaign Integrity Committee (a State Bar committee) and a member of a number of professional associations including the American Society of Public Administration and the Wisconsin Political Science Association.
Joe was named Oktoberfest Parade Marshal in 2019.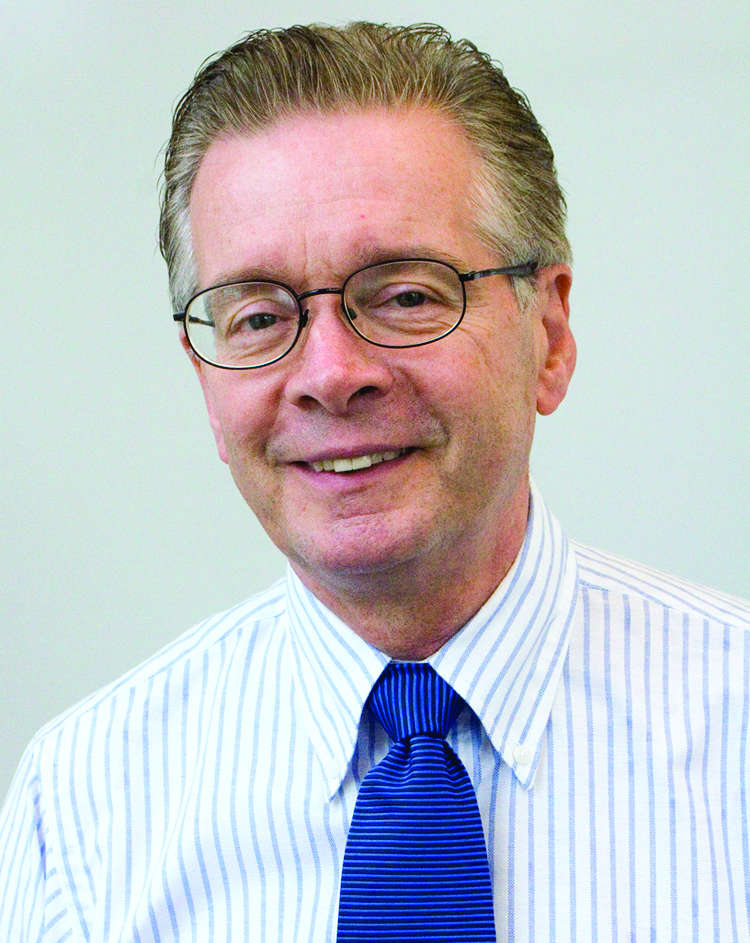 Joining the Ranks
These award recipients join a list of esteemed company leaders who have shaped our community and helped connect, grow, and advocate for businesses throughout the Chamber's 152 years.
Be a part of an event that "Wows" every year. Your company brand is strengthened by affiliating it with the Chamber. The strength of the Chamber brand adds credibility to your company and shows your support and presence in the community. With more than 500 of the area's leaders attending this event, it is one of the signature ways to make an impression on those attending.
Contact Angela Seeger to secure your sponsorship (angela@lacrossechamber.com or 608.784.4880).
Presenting Sponsor (Sold) - $5,000
This is our highest profile sponsorship opportunity offered to only one company with many exclusive offerings including:
Exclusive: Opportunity to welcome attendees at the start of the awards program
Exclusive: First sponsor video, showcasing your business, shown during the event
Exclusive: Logo displayed prominently before & during the event
Exclusive: Logo on printed invitation
Reserved table of eight (8) tickets

Attendance at VIP reception prior to the official event (see description of this event in the VIP Reception sponsorship)

Logo listed on event registration page
Celebration Sponsor - $2,350
Limited to seven businesses.
This sponsorship showcases your company at the region's largest gathering of business leaders. It includes:
Opportunity to showcase your business in video
Reserved table of eight (8) tickets
Logo on screens during event
Logo on event program
Attendance at VIP reception prior to the event (see description of this event in the VIP Reception sponsorship)
Legacy Awards Sponsor - $2,000
The strength of our community is due in part to our long-time, often multi-generational businesses. Your sponsorship of this newly-created award allows the business community to celebrate these milestones, collectively, and associates your company with this feel-good, pride-filled award. In addition, each legacy company receives a complimentary ticket in your name to attend the event. Also included:
Recognition in the printed event program provided at the seat
Recognition on the event registration page in affiliation with the awards
Verbal recognition during the awards' presentation at the event
Four (4) tickets to the annual meeting
Two (2) attendees at VIP reception for top investors and sponsors (see description of this event in the VIP Reception sponsorship)
VIP Reception Sponsor - $1,100
This reception occurs 30-minutes before the full Chamber reception begins. This hosted-bar event unites top investors in the Chamber in a more intimate gathering prior to the larger event.
Opportunity to deliver a welcome message at the VIP reception
Four (4) complimentary tickets to the annual meeting
Recognition in event program
Have four (4) of your staff attend the VIP reception, making key contacts with attendees.
Chamber Volunteer Leadership Award Sponsor (Sold) - $500
This sponsorship receives recognition verbally as this award is announced. The award recognizes a volunteer who was remarkable in helping advance the mission of the Chamber. This sponsorship includes:
Recognition in the printed event program provided at the seat
Recognition on the event registration page in affiliation with the award
Verbal recognition during the award's presentation at the event
Two (2) attendees at VIP reception for top investors and sponsors (see description of this event in the VIP Reception sponsorship)