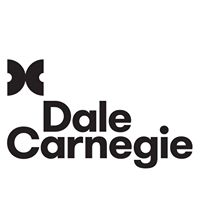 "I once took a Dale Carnegie Course and it was equal to a college education."
-Warren Buffet
Build Your Business Leadership Skills with Dale Carnegie Leadership Training Program
As a successful organization, we know that you are always interested in exploring opportunities that can lead to enhanced business results. Dale Carnegie Training could be the business partner you are looking for. People who can motivate, communicate and work effectively with others can create an environment where everybody wins. Individuals who understand this simple truth, and know how to implement it, are the ones who create impact in today's successful companies.
The La Crosse Area Chamber of Commerce is proud to again be sponsoring the Dale Carnegie Leadership Program, which begins in January.
Learn why leading area organizations, like Trane Company, Coulee Bank and Wieser Brothers General Contractor, as well as over 400 of the Fortune 500 use Dale Carnegie Training regularly.
Organizational Results
Enhanced team performance
Increased sales
Improved customer relations
Increased productivity
Boost morale
Reduced turnover
Increased profitability
Individual Results
A motivated team
Greater self-confidence
Sell ideas persuasively
Strengthen business relationships
Gain cooperation from others
Diplomatic under pressure
Cope well in challenging situations
"Dale Carnegie has been a key part of our continuing education program and plays a major role in our business growth throughout the last 18 years. Compared to other courses/training, Dale Carnegie proves to be the best tool for communication, self-motivation, confidence and leadership. Participating individuals have grown personally and professionally, while interaction with employees and customers have advanced. I am confident that any company would benefit from this quality training."
For over 100 years, Dale Carnegie Training has been helping companies improve their most important asset, their people!  Dale Carnegie Training is recognized the world over for its unique ability to coach men, women and organizations to higher levels of achievement.
"Effective training is critical in today's business environment to improve our associates skills and grow future leaders.  We have used the Dale Carnegie course to fill these needs with great success.  Our associates have gained strong communication skills, confidence and leadership skills that keeps our company competitive."
-Randy Berg
North America Record to Report Director
Ingersoll Rand
For more information, fill out the form or call the Chamber office at 784-4880.