WHAT IS YOUNG PROFESSIONALS?
Young Professionals is a group for individuals (member & non-member) ages 21-40. The Young Professionals meet regularly to connect with each other, learn about the community, develop their leadership skills, and give back through volunteering opportunities. It is a great way to meet other like-minded individuals dedicated to developing further in their personal and professional life!
Our goal is to create a vibrant, growing business climate through attracting, retaining and preparing the region's next generation of business leaders and community decision-makers through this group. As a Young Professional, you have the ability to recieve our YP E-Newsletters, join the private YP Facebook Page, and recieve notices of our events.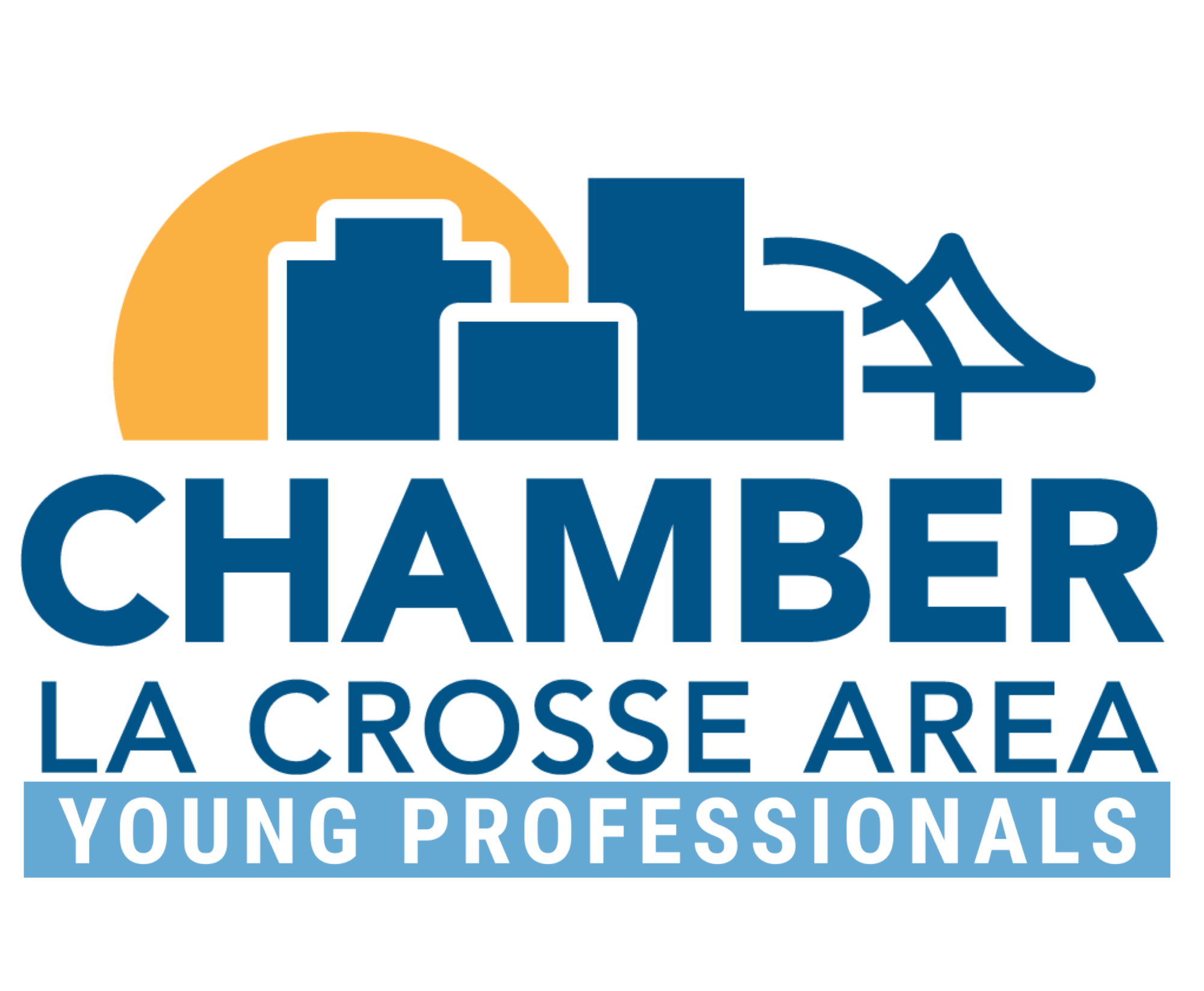 April 11: YP Coffee Chat featuring Matt Boshcka | The Charmant, 7:30am – 8:30am
Join the Young Professionals for our Coffee Chat Series, featuring Matt Boshcka, owner of Dublin Square Irish Pub and Eatery, David Reay's Modern Diner + Tavern, Carbon Cannabis, and Dream Vacations!
Matt will share her story, give advice, and answer your questions during this small-format networking opportunity. Coffee will be provided, and seats are very limited for this month's Coffee Chat.
May 23: YP Education – Meet & Greet Your Local Legislators | Myrick Park Center, 12:00pm – 1:00pm
Join area Young Professionals for a networking lunch with local legislators on May 23 at the at Myrick Park Center. You'll hear from the legislators on how they got started in this work, why they continue, and how to get involved and have your voice heard. You'll also have the opportunity to share your thoughts and ideas with them on the issues that matter most to Young Professionals in our area. Arrive 10-15 minutes early for time to network with other guests before we begin.
We have invited:
Representative Jill Billings, Assembly District 95
Representative Steve Doyle, Assembly District 94
Representative Loren Oldenburg, Assembly District 96
Senator Brad Pfaff, Senate District 32
Your ticket includes catered lunch.
June 15: YP Social – La Crosse Loggers | Copeland Park, 6:00pm
Join the Young Professionals for our summer social at the La Crosse Loggers Stadium as the Loggers take on the St. Cloud Rox! We've rented out a private cabin for the game for networking before and during the game. Tickets include all-you-can-eat cookout food and beverages plus 3 domestic beers. The game begins at 6:35 p.m. – come at 6:00pm for more time for networking! There are a limited number of spots, so make sure to register sooner than later!
EVENTS
As a Young Professional, you have a variety of events to attend throughout the year! This includes…
Coffee Chats – Hear from local business leaders in a small group setting while enjoying a cup of coffee
Socials & Casual Meetups – Connect with other Young Professionals at locations around the La Crosse Area
Lunch & Learns – Enjoy lunch while attending educational sessions discussing informative topics
Signature Events – Join us at our highest attended events of the year
Young Professionals Awards

Loggers Summer Social

Young Professionals Golf Outing

Young Professionals Fall Fest
PRICING
CHAMBER MEMBER
$50 / Calendar Year
For employees whose company is a member of the La Crosse Area Chamber of Commerce
NON-MEMBER
$280 / Calendar Year
For individuals who are not a part of a Chamber member company
Option to pay $70 per quarter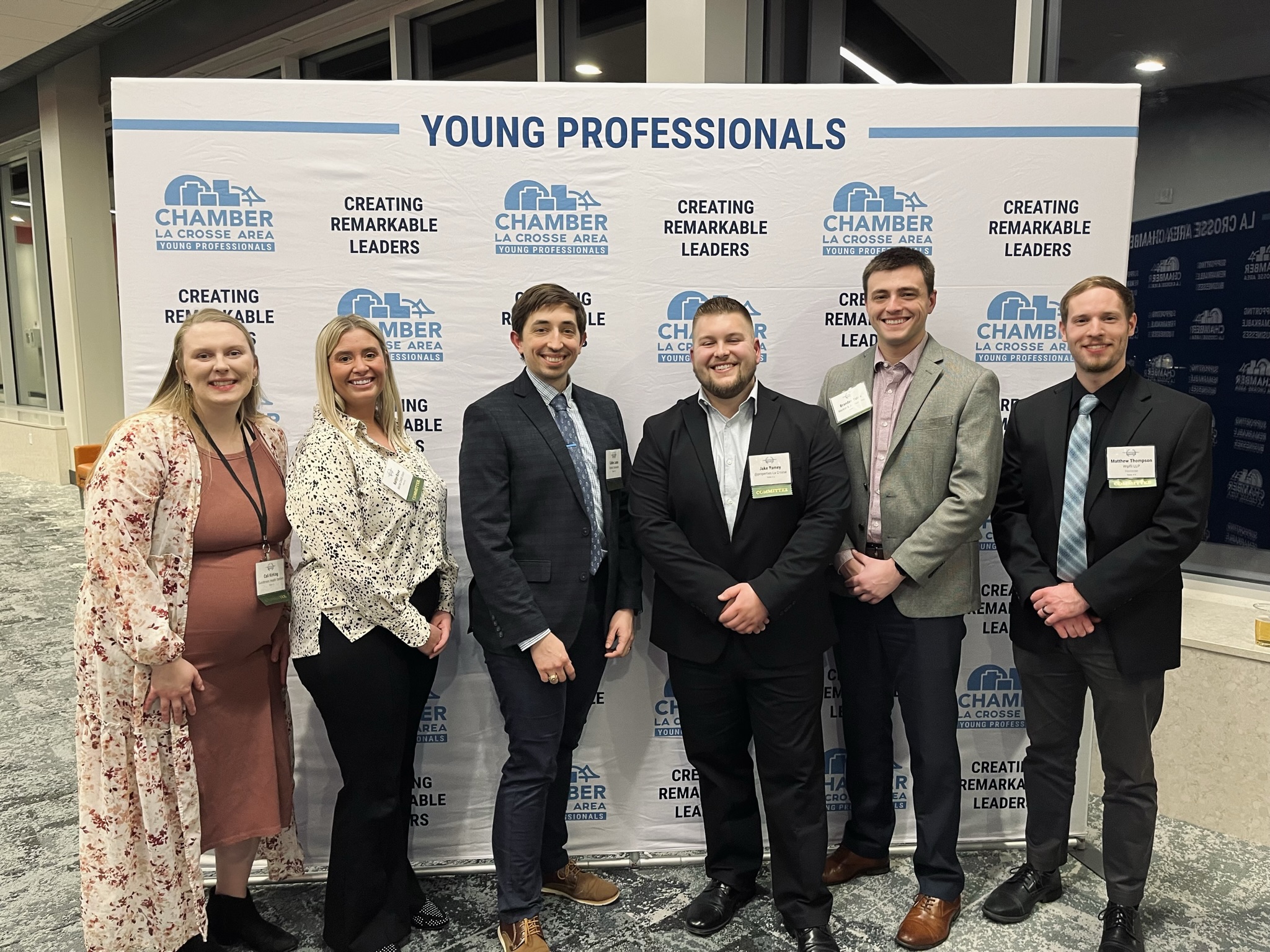 YOUNG PROFESSIONALS COMMITTEE
Chair – Jake Ramey, @properties
Heather Jordan, Trust Point/Emerj360 (Not Pictured)
Cali Kirking, Gundersen Health System
Cullan Lucas, Viterbo University
Kaitlyn Rowe, Marine Credit Union
Matt Thompson, Wipfli LLP
Branden Yates, Market & Johnson
THANK YOU TO OUR SPONSORS!
INTERESTED IN SPONSORING? EMAIL ANGELA SEEGER.
YOUNG PROFESSIONALS SPONSORS - $1,200
Sponsorship includes…
2 Young Professional Memberships
Logo recognition on

YP E-Newsletters
YP Webpage
YP Event Registration pages (Excluding YP Awards & Lunch & Learns)
Signage at YP events (Excluding YP Awards & Lunch & Learns)
YOUNG PROFESSIONALS LUNCH & LEARN SPONSOR - $3,000
Sponsor the Lunch & Learns for one calendar year for our Young Professionals
Program!
This exclusive opportunity has logo recognition on the event registration page, onsite on the catering
table at each Lunch & Learn event (minimum: 6 per year), on the Young Professionals
website, and also includes 2 social media mentions on the Young Professionals
Facebook page recognizing your sponsorship