Tools to Help You Attract the Workforce You Need
A study by the 7 Rivers Alliance identified that our workforce wil remain a challenge thorugh at least 2025. We are not alone in the country. 
Use these tools to help attract and build your workforce.
Think Ahead
Students begin identifying a career interest area in school as early as 6th grade. While your need may be immediate, developing interest in careers in your industry is a solid way to build a pipeline of individuals developing skills you need. Identify opportunities to engage in these conversations.
Translate Current Skills to Your Jobs
Expand your search for qualified job candidates by discovering other occupations that utilize the same skills you need in open positions
Available Talent
Workforce typically comes from several areas such as high school, higher education, job seekers, and veterans. 
TALENT ATTRACTION TOOLKIT
ATTRACT THE WORKFORCE YOU NEED!
STRATEGY: High School Students
You may be looking to hire a student now to fill immediate needs, give them hands on experience to a future career through apprenticeships, or mentor them to pursue a career in your field. Building your talent pipeline early is a strong strategy.
STRATEGY: Higher Education
College students who complete an internship are more likely to stay with your company or in the area they went to school. Internships allow college students to receive real-world experience while allowing employers to see an individuals skills short-term. Interns can:
build your brand by talking about your company to other students,

they're a low-cost strategy to gradually grow your budget for permanent staffing,

complete project for which your organization doesn't have time,
bring a modern body of knowledge and viewpoint for innovation, and

energize your workforce by creating a culture of teaching that aligns with your values.
Paid or Not Paid?
Federal laws determine if you must pay an intern as an employee. Resource >>
Resource: Build a Strong Internship Program
The companies that put thought behind their internships have the best success. These internship resource can help ensure you have a positive experience.
Connect with Colleges & Higher Education
University of Wisconsin - La Crosse
Career Services
Internships & Job Postings (through Handshake)
Job Fairs +

On-Campus Interviews

Student Organizations
Project or Research Help
Viterbo University
Career Services
Internships & Job Posting (through Handshake)

Job Fairs 

Student Organizations
Western Technical College
Career Services
Internships & Job Postings (through Tech Connect)

Career Fairs & Events

Labor Market Information
Internships (through Handshake)
Job Postings
Volunteers
Job Fairs + 

On-Campus Interviews

Partnership Programs
St Mary's University
Career Services
Internships
Job Postings
Job Fairs
On-Campus Interviews
Presentation Opportunities
Student Organizations
Research Opportunities
Luther College
Career Services
Internships (through Career Connection)
Job Postings
Job Fairs
On-Campus Interviews
STRATEGY: Job Seekers
Wisconsin Job Centers are state-funded opportunities to recruit job seekers.  They offer:
 

Workforce Events: connect with multiple job candidates in one day

Labor Pools: untapped segments of available and talented workers
Background checks guidance & resources
Testing & assessment
After the Hire resources
Help writing job descriptions
National Career Readiness Certification
Consulting on hiring practices
Incldues program specialists to help you with:
Veterans
Older workers
Workers with Disabilities (Vocational Rehabilitation aka DVR)
Transportation
Indian and Native Americans
Apprenticeships
Dislocated Workers (Permanent Layoff)
STRATEGY: Veterans
Wisconsin offers very competitive benefits for former military. Using this to recruit talent is a strong tool. There are also benefits for the employer when hiring veterans. 
Veterans Benefits
Savings including income tax savings, property tax credits, assistance grants, business startup funding, education assistance (G.I. Bill), the waiving of fees for outdoor sports, and free burial in veteran cemeteries.
Employer Benefits
A dedicated Local Veterans Employment Representative (LVER) can help partner a business with a veteran. 
Incentives include:
grants
toolkits for hiring
grants to help you curb your skills gap
employment responsibilites for reserve and active duty employees
STRATEGY: Special Populations
The Job Center works with jobseekers with specific barriers to employment such as:
disability,
ex-offender,
non-traditional occupations, and
older workers.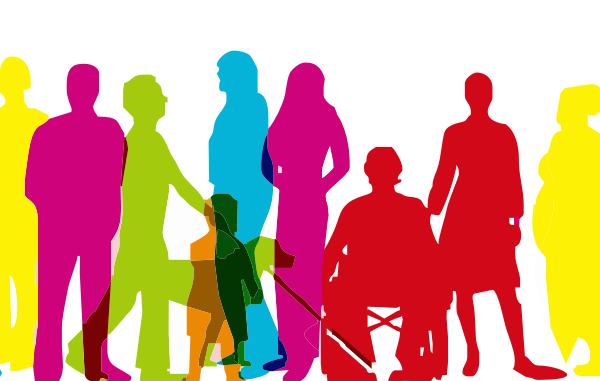 STRATEGY: Foreign Workforce
The United States Department of Labor issues labor certificates for permanent and temporary employment.
H-1B visas are sometimes applied for if you are unable to find US citizens to fill occupations requiring a specialized knowledge such as sciences, medicine, health care, education, biotechnology, and business specialties. A certain number of visas are issued annually based on the level of education.
There are other limited, temporary visas offered for people coming from Chile, Singapore, and Australia.