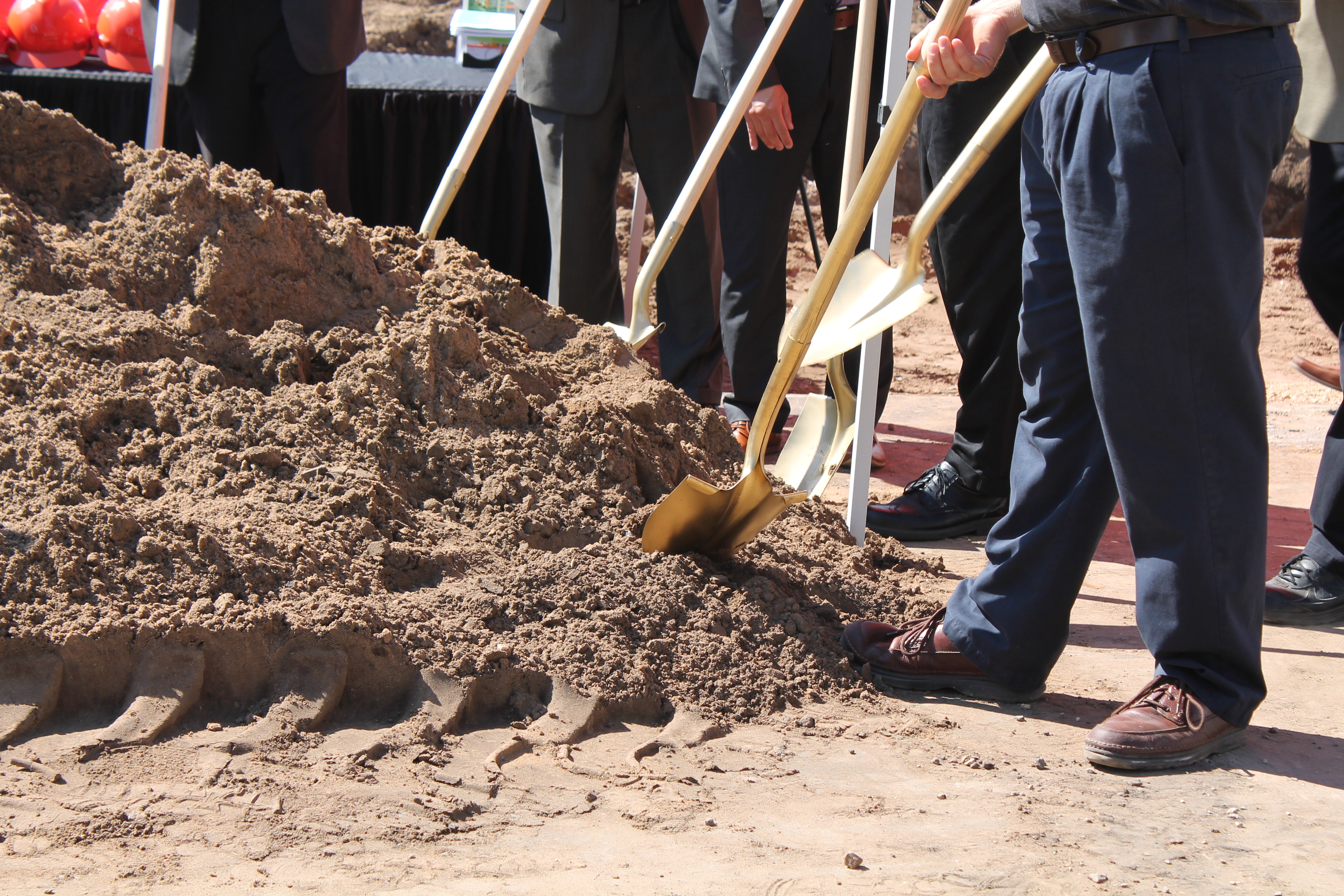 Get Your Business Noticed with a Ribbon Cutting or Ground Breaking
Please allow 48-72 hours for processing. 
The Chamber will provide you with:
Scissors & ribbon
Notification: the Chamber notifies our Ambassador's members of our membership committee, board of directors and the La Crosse and Onalaska mayor's offices. They attend as available, with a team of at least four attending.
One or more Chamber staff will attend
Facebook photo of event, highlighted on Facebook
Announcement in the Chamber e-newsletter
Tips for a Successful Ribbon Cutting
Invite the Chamber + Your Friends & Neighbors
While the La Crosse Area Chamber of Commerce invites Chamber Ambassadors, membership committee, board members, and La Crosse and Onalaska mayors, we encourage businesses to invite clients, vendors, neighboring businesses, family and friends to ribbon cuttings.
The large crowd looks great in photos, but more importantly, it's an opportunity to get people into the business you're trying to showcase!
Decorate
Festive décor makes everyone feel festive – even after the event. Balloons and company signage not only draw attention to your business, but also brings a celebratory spirit to the ceremony and makes it easier on attendees to locate your business.
Chips, Dip and Everything In-between
We encourage member businesses to have refreshments, snacks, cake, etc. for attending guests. This also adds to the flair of the event!
Open Up
Give guests a brief tour of your company and explain its function. You may never know what this can do for making business contacts in the future.
Don't assume your guests are experts in your field. After the presentation take some time to interact with the people who have spent time supporting your business and explain in detail what exactly your business will provide.
Reminders
Weekday events are easier to draw attendance
Make the La Crosse Tribune aware. They do not cover ribbon cutting events themselves, but their business reporter may still write something in a column: stevecahalan.reporter@gmail.com
Send out mailed invitations at least two to three weeks in advance and follow up with an email reminder the week of the event
Contact the La Crosse Area Chamber at least two weeks in advance of the event to arrange for a speaker or to discuss any questions or concerns regarding the event
We recommend that you reach out to elected officials to invite them to your event