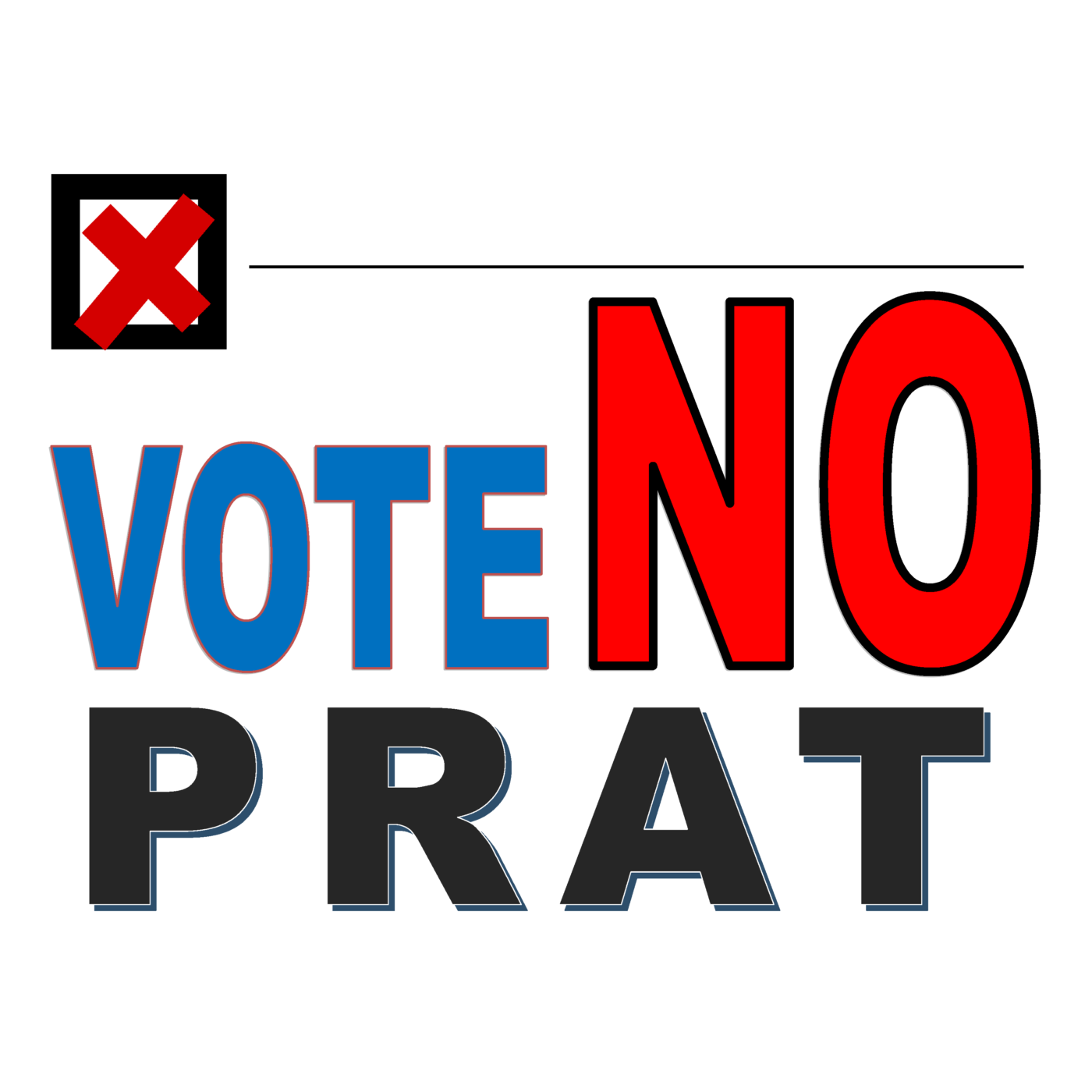 Premier Resort Area Tax (PRAT)
La Crosse County voters approved seeking an exemption from the state of Wisconsin to create an additional 0.5% sales tax on purchases at certain businesses. We are now seeking to stop this legislation at the state-level.
The Referendum's Wording
The County has identified $87.6 million in unmet road needs. To pay for transportation infrastructure in place of annual borrowing, should La Crosse County seek authority to levy a 0.5 percent (1/2 cent on the dollar) sales tax on tourist related items sold, leased or rented through tourist related retailers, (approximately 50% of local retail sales)?"
County Roads PRAT Would Pay For
If no revenue sharing model is created.
WKBT TV News 8 reports on the PRAT (Published Mar 21, 2017)
Wisconsin Public Radio hosted the Chamber and La Crosse County (Air March 23, 2017)
Why
The County has more than $87 million in infrastructure needs on County trunk roads. This PRAT is estimated to provide $5.6 million per year. This is a net increase of $2.9 million per year increase and would eliminate annual borrowing of $2.7 million per year.
A sponsoring municipality that has at least 40% of its assessed property values used by tourism-related retailers can enact this ordinance.
The County does not have the 40% required property tax value base. The County would use a positive referendum vote to seek legislative approval to allow them an exception. An exception was made for four of the six communities.
Six cities and villages have created the premier resort tax since 1998 currently (from 0.5%-1.25%). No counties. They are:
City of Rhinelander, effective Jan. 1, 2017
Village of Stockholm, effective Oct. 1, 2014
City of Eagle River, effective Oct. 1, 2006
City of Bayfield, effective January 1, 2003
City of Wisconsin Dells, effective July 1, 1998*
Village of Lake Delton, effective April 1, 1998*
* The current premier resort area tax rate for the City of Wisconsin Dells and the Village of Lake Delton is 1.25%
What
The proceeds from the tax must be used for infrastructure expenses within the jurisdiction of the premier resort area. Infrastructure expenses means the costs of purchasing, constructing, or improving:
parking lots;
access ways;
transportation facilities, including roads and bridges;
sewer and water facilities;
exposition center facilities used primarily for conventions, expositions, trade shows, musical or dramatic events, or other events involving educational, cultural, recreational, sporting, or commercial activities;
parks, boat ramps, beaches, and other recreational facilities;
fire fighting equipment;
police vehicles;
ambulances; and other equipment or materials dedicated to public safety or public works.
Because the County is imposing the tax, the money can only be used on county, not municipal roads. Each municipality in the county would not be able to additionally impose the tax.
Impact
While called a premier resort area tax, it will be paid by locals as well as visitors.
There are 814 businesses in the impacted business codes – out of approximately 5,246 in the County (16%) – it impacts at least 33% of the Chamber's membership when considering retail and food industries alone.
Who
The State of Wisconsin selected businesses based on Standard Industry Classification (SIC) codes to collect the tax because they are more likely to have tourists as customers. A SIC code is based on its primary business activity.
Companies Affected by SIC Code
5311 – Department stores

5331 – Variety stores

5399 – Miscellaneous general merchandise stores

5441 – Candy, nut and confectionary stores

5451 – Dairy product stores

5461 – Retail bakeries

5499 – Miscellaneous food stores

5541 – Gasoline service stations

5611 – Men's and boys' clothing and accessory stores

5621 – Women's clothing stores

5632 – Women's accessory and specialty stores

5641 – Children's and infants' wear stores

5651 – Family clothing stores

5661 – Shoe stores

5699 – Miscellaneous apparel and accessory stores

5812 – Eating places

5813 – Drinking places

5912 – Drug stores and proprietary stores

5921 – Liquor stores

5941 – Sporting goods stores and bicycle shops

5942 – Bookstores

5943 – Stationery stores

5944 – Jewelry stores

5945 – Hobby, toy, and game shops

5946 – Camera and photographic supply stores

5947 – Gift, novelty and souvenir shops

5948 – Luggage and leather goods stores

5949 – Sewing, needlework, and piece goods stores

5992 – Florists

5993 – Tobacco stores and stands

5994 – News dealers and newsstands

5999 – Miscellaneous retail stores

7011 – Hotels and motels

7032 – Sporting and recreational camps

7033 – Recreational vehicle parks and campsites

7922 – Theatrical producers (except motion picture) and miscellaneous theatrical services

7929 – Bands, orchestras, actors, and other entertainers and entertainment groups

7948 – Racing, including track operation

7991 – Physical fitness facilities

7992 – Public golf courses

7993 – Coin-operated amusement devices

7996 – Amusement parks

7997 – Membership sports and recreation clubs

7999 – Amusement and recreational services, not elsewhere classified
Opposition Announced
Vote NO to the PRAT
Downtown Mainstreet
Explore La Crosse (La Crosse Convention & Visitors Bureau)
La Crosse Area Chamber of Commerce
North La Crosse Business Association
La Crosse County Tavern League
La Crosse County GOP
Feb. 22 Informational Session Handouts & Future Sessions
From the DOR
Where can I find more information?
Premier resort area tax common questions at revenue.wi.gov (enter keyword "premier resort")

Publication 403, Premier Resort Area Tax

Section 66.1113, Wis. Stats. – Creating a premier resort area

Section 77.994, Wis. Stats. -Administering premier resort area tax
Questions?
 Administration of PRAT
Wisconsin Department of Revenue
Customer Service Bureau
P.O. Box 8949
Madison, WI 53708-8949
DORBusinessTax@wisconsin.gov
(608) 266-2776
Complexities
At least one municipality has expressed concerns with this proposal stating the city was looking into the revenue source as well. The concern is the inability for those municipalities to pursue this tax.
UPDATE on Feb. 15:
The County Board is now considering distributing 20-25% of the revenue to municipalities. Tribune Article >>
UPDATE on Feb. 22
If only La Crosse County paid the tax (no tourists) at $6.6 million, the cost would be $142.54 per household.
FAQs
The resolution calls for a tax of all tourism related-products. This is wording taken from other communities that had resolutions that passed. However, all purchases at the specified industries/businesses would be taxed.
The current 0.5% sales tax is the most the County can apply. The County would need legislative approval to increase the sales tax further.
At this time, the county is not looking to sunset this tax, it would continue on. It is not in the current referendum. The County says it would not rule it out.
Increases to the tax would require legislative approval.
Currently the county is borrowing/bonding $2.7 mil for transportation improvements. This would not occur if the PRAT is implemented.
The County will be contracting out this work — it will support private sector jobs. The work will not be completed by County Highway workers.
If a seller is subject to the premier resort area tax, the seller must register with the department and report the tax on the premier resort area tax return. The premier resort area tax return may be filed and paid electronically using My Tax Account, the department's online filing system, at revenue.wi.gov.
After the adopting the tax, the county or municipality will receive quarterly from the Department of Revenue (1) a distribution for the county or municipality's share of the premier resort tax revenue, and (2) a report showing the name of each person who reported the premier resort are tax for that particular county or municipality. This monthly report is confidential and can only be disclosed and made available to those persons authorized by the chair, president, or trustee of the area's governing body.
A county or municipality receives 97% of the taxes reported minus the municipality's or county's portion of the retailers' discounts. Distributions are increased or decreased to reflect subsequent refunds, audit adjustments and all other adjustments of the taxes previously distributed.
Pros-Cons
You will pay for infrastructure improvements. It can be paid through property taxes, the PRAT or other taxes (gas, sales, wheel, tolls).
Pros
This creates a mechanism to collect dollars from tourists/those outside our area versus 100% of infrastructure needs currently being placed on county taxpayer.
This is one of the few options available to the county to raise funds. Municipalities have additional options.
The funds are restricted to infrastructure.
This reduces the county's borrowing, saving debt payments and burden on property taxes. The county currently is paying close to 23-cents of every dollar in debt service on transportation improvements.
Cons
There is concern some larger conventions that look at total cost will be deterred.
Brick and mortar retail that are already at a 5.5% disadvantage (sale tax) to online retailers (who do not pay sales tax). This widens the gap.
The same competitive disadvantage is raised by businesses that compete with Minnesota companies (ex. travel to Rochester to buy).
If a person makes a purchase using a credit card, the business will see an increase in their fees because of the added tax .
County Next Steps
If the referendum passes in April, the county must seek legislative action to make them an exception to the requirement that 40% of the total equalized value in tourism-related retailers. If approved by the legislature, the next referendum vote must pass the County board by 2/3 vote. It then goes to a binding referendum vote.
Timeline:
3/16/17 Public Information Session
3/18/17 Public Information Session
3/20/17 Public Information Session
4/4/17 Advisory Referendum [REJECTION POSSIBLE][unknown] Presentation to State Legislature and Governor for Approval [REJECTION POSSIBLE][unknown] County Board Vote with a 2/3 majority approval [REJECTION POSSIBLE][unknown] Binding Referendum [REJECTION POSSIBLE]If It Passes:
A certified copy of the ordinance must be delivered to the Secretary of Revenue at least 120 days before the effective date. The effective date must be January 1, April 1, July 1, or October 1.