Premier Resort Area Tax (PRAT)
La Crosse County will have an advisory referendum on the April 4th ballot asking voters if the county should collect an additional 0.5% sales tax on purchases at certain businesses operating in a Premier Resort Area Tax.
The Referendum's Wording
The County has identified $87.6 million in unmet road needs. To pay for transportation infrastructure in place of annual borrowing, should La Crosse County seek authority to levy a 0.5 percent (1/2 cent on the dollar) sales tax on tourist related items sold, leased or rented through tourist related retailers, (approximately 50% of local retail sales)?"
Wednesday, February 22nd
8:00 AM at the Associated Center
Why
The County has more than $87 million in infrastructure needs on County trunk roads. This PRAT is estimated to provide $5.6 million per year. This is a net increase of $2.9 million per year increase and would eliminate annual borrowing of $2.7 million per year.
A sponsoring municipality that has at least 40% of its assessed property values used by tourism-related retailers can enact this ordinance.
The County does not have the 40% required property tax value base. The County would use a positive referendum vote to seek legislative approval to allow them an exception. An exception was made for four of the six communities.
Six cities and villages have created the premier resort tax since 1998 currently (from 0.5%-1.25%). No counties. They are: Rhinelander, Stockholm, Eagle River, Bayfield, Wisconsin Dells, Lake Delton.
What
The money is restricted to infrastructure including parking lots, access ways, transportation facilities, roads, bridges, sewer, water, expo centers, boat ramps, beaches, recreational facilities, emergency vehicles and other public safety equipment and materials.
Because the County is imposing the tax, the money can only be used on county, not municipal roads. Each municipality in the county would not be able to additionally impose the tax.
Impact
While called a premier resort area tax, it will be paid by locals as well as visitors.
There are 814 businesses in the impacted business codes – out of approximately 5,246 in the County (16%) – it impacts at least 33% of the Chamber's membership when considering retail and food industries alone.
Who
The State of Wisconsin selected businesses based on Standard Industry Classification (SIC) codes to collect the tax because they are more likely to have tourists as customers.
Overview of Companies Affected
department stores
variety stores
general merchandise stores
candy, nut, and confectionery stores; dairy product stores
retail bakeries and food stores
gasoline service stations (auto parts & service NOTE this does not create a tax on gas)
clothing stores and shoe stores
eating and drinking places
drug stores
liquor stores
sporting good stores
bicycle shops
bookstores
stationery stores
jewelry stores
hobby, toy & game shops
camera and photographic supply stores
gift or souvenir stores
sewing, needlework and piece good stores
florists
tobacco stores
news dealers or newsstands
retail stores
hotels and motels
sporting and recreational camps
recreational vehicle parks and campsites
theatrical producers, bands, orchestras, actors and other entertainers
racing, including track operations
physical fitness facilities
public golf courses
coin-operated amusement device
amusement parks
membership sports and recreation clubs
amusement and recreation services, not elsewhere classified.
Informational Session Co-Hosted By: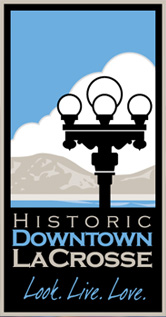 Complexities
At least one municipality has expressed concerns with this proposal stating the city was looking into the revenue source as well. The concerne is the inability for those municipalities to pursue this tax.
UPDATE on Feb. 15:
The County Board is now considering distributing 20-25% of the revenue to municipalities. Tribune Article >>
FAQs
The resolution calls for a tax of all tourism related-products. This is wording taken from other communities that had resolutions that passed. However, all purchases at the specified industries/businesses would be taxed.
The current 0.5% sales tax is the most the County can apply. The County would need legislative approval to increase the sales tax further.
At this time, the county is not looking to sunset this tax, it would continue on. It is not in the current referendum. The County says it would not rule it out.
Increases to the tax would require legislative approval.
Currently the county is borrowing/bonding $2.7 mil for transportation improvements. This would not occur if the PRAT is implemented.
The County will be contracting out this work — it will support private sector jobs. The work will not be completed by County Highway workers.
Pros-Cons
You will pay for infrastructure improvements. It can be paid through property taxes, the PRAT or other taxes (gas, sales, wheel, tolls).
Pros
This creates a mechanism to collect dollars from tourists/those outside our area versus 100% of infrastructure needs currently being placed on county taxpayer.
This is one of the few options available to the county to raise funds. Municipalities have additional options.
The funds are restricted to infrastructure.
Cons
There is concern some larger conventions that look at total cost will be deterred.
Brick and mortar retail that are already at a 5.5% disadvantage (sale tax) to online retailers (who do not pay sales tax). This widens the gap.
The same competitive disadvantage is raised by businesses that compete with Minnesota companies (ex. travel to Rochester to buy.
If a person makes a purchase using a credit card, the business will see an increase in their fees because of the added tax .
County Next Steps
If the referendum passes in April, the county must seek legislative action to make them an exception to the requirement that 40% of the total equalized value in tourism-related retailers. If approved by the legislature, the next referendum vote must pass the County board by 2/3 vote. It then goes to a binding referendum vote.