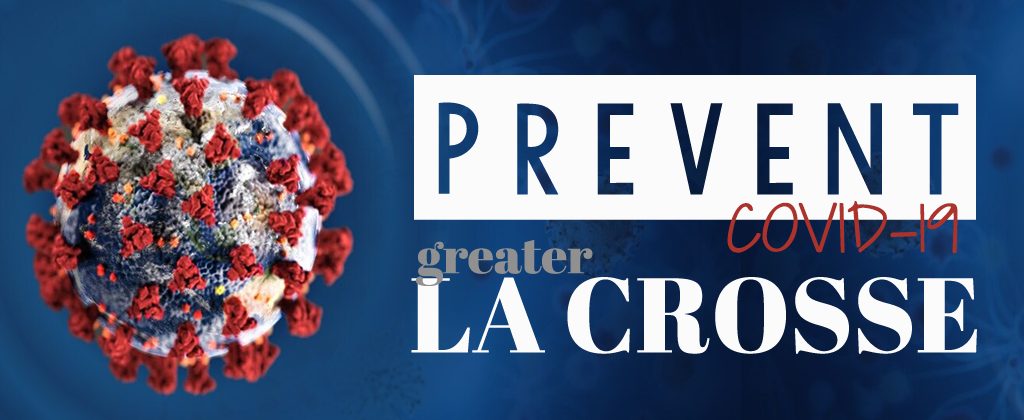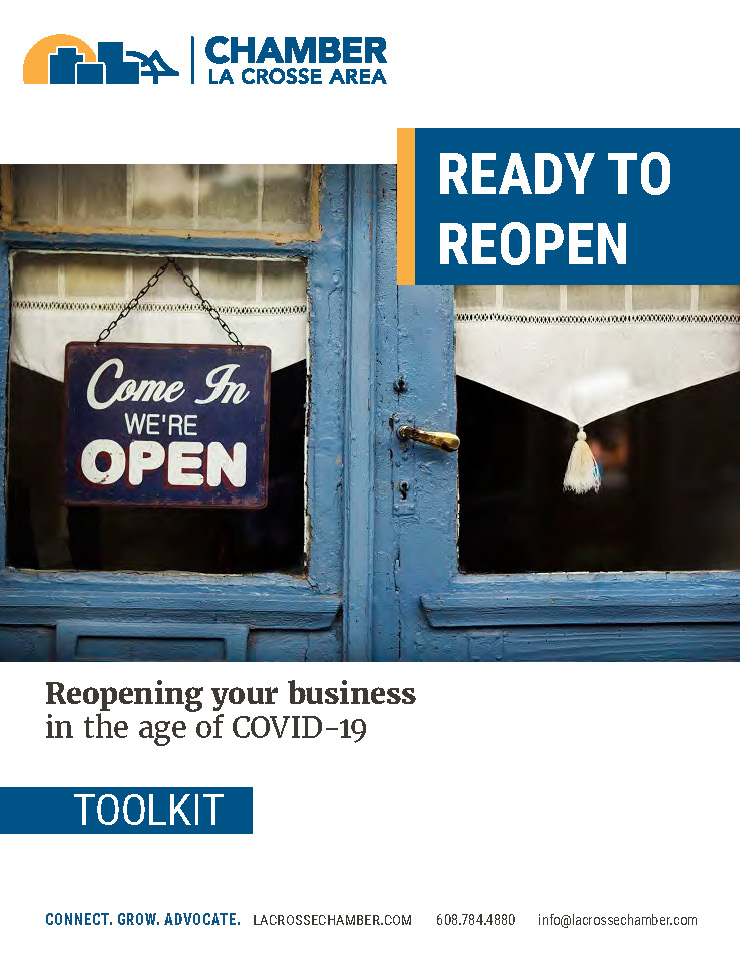 Get Our Chamber's Ready to Reopen Toolkit
Ensure your company reopens safely for employees and customers with this free toolkit from our Chamber.
Learn the five things the public values to feel safe. [NOTE: if you are already on our email list, see your latest email to receive the document]
STAY UPDATED
Receive local, state, and federal updates that are impacting businesses and the community. Also, receive information about upcoming webinars and Chamber opportunities that can benefit you and your business.
Chamber Chat (Webinar)
We connect and grow by sharing and learning.
We'll give you the latest info live and take your chat messages for answering. REGISTER to reserve your seat.
6/10 Chamber Chat: Marketing & PR During a Pandemic (3:00)
Local experts share tips for communicating your value proposition and advertising your products and services while ensuring consumer confidence and trust. Submit questions in advance>>

Assure Your Employees, Customers You Know How to Open Safely

No company can reopen by just opening their doors. Your customers want assurances they are safe. It is the business community's opportunity to shine. 

The La Crosse Area Chamber of Commerce has partnered with Downtown Mainstreet, Inc. (DMI) to collect pledges from companies who want to show the public "We got this".

WHAT YOU DO: The La Crosse County Health Department has asked businesses to review their toolkit and WEDCs. Read them. Understand them. Encompass the tasks as best suit your business. Take the pledge to comply to the best of your abilities.

Our organizations will publicly promote pledge-signers.
Looking for supplies to help reopen? Click the button below to view our list of local suppliers and cleaners to make sure you have everything you need to reopen safely. 
Do you sell supplies? Add your business to our
 list of area businesses who SELL equipment and supplies related to safe opening during this COVID-19 pandemic, or businesses who offer deep-cleaning.
Be sure to click on multiple tabs at top.
Job Opportunities / Post Your Jobs
Connect with those who need employment. Post your jobs or #JobsInLaCrosse in our Facebook Group.
Resources
Be informed through credible sources. Misinformation breeds fear. 
Deloitte Toolkit
Doloitte evaluates market challenges to deliver solutions for communities and clients. They have collected resources to help better inform businesses on COVID-19 such as:
rapid working capital and credit solutions
leadership resources to COVID
business continuity financing
supply chain disruption
global markets impact
Post expires at 9:05am on Sunday March 13th, 2022