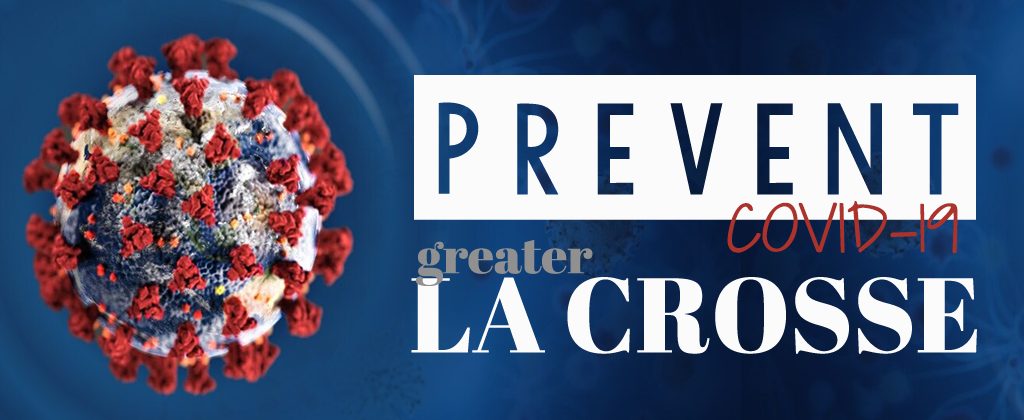 Notice: Paycheck Protection Program resumes January 11, 2021 at 9am ET
The SBA will initially accept First Draw PPP loan applications from participating CFIs, which include Community Development Financial Institutions (CDFIs), Minority Depository Institutions (MDIs), Certified Development Companies (CDCs), and Microloan Intermediaries.
Paycheck Protection Program as Amended by the Economic Aid Act
The SBA and Treasury announced that the new PPP will re-open the week of Jan. 11 with community financial institutions exclusively allowed to make first-draw PPP loans starting Jan. 11 and second-draw PPP loans starting Jan. 13. The PPP will open to all participating lenders at an unspecified date shortly thereafter and remain open through March 31.
Congress revived the PPP as part of the $900 billion COVID-19 relief bill that was signed into law on Dec. 27. The original PPP provided $525 billion in forgivable loans over five months before it stopped accepting applications in August. The new PPP has $284.5 billion available, including $35 billion for first-time loans.
NEW DEPARTMENT OF HEALTH SERVICES GUIDANCE ON QUARANTINE DURATION 
While a 14-day quarantine is still the safest option, this new guidance takes into account emerging scientific evidence on quarantine periods, and recognizes the difficulty many Wisconsinites may have complying with the full 14-day quarantine.
DHS now allows people who do not develop symptoms can end their quarantine:
Quarantine can end

 

after

 

day 10 IF no symptoms are present. Daily symptom monitoring must continue through Day 14. No test is required for this option. This option includes more risk for additional spread compared to a full 14-day quarantine.
Quarantine can end

 

after

 

Day 7

 

ONLY

 

if the result of a COVID-19 test on day 6 or later is negative AND if no symptoms are present. Daily symptom monitoring must continue through day 14. A pending test result on day 7 is not sufficient; the test should be taken no earlier than Day 6. This option includes the most risk for additional spread compared to a full 14-day quarantine.
People must continue to monitor for symptoms for the full 14 days. If symptoms develop following the end of quarantine, people are advised to immediately isolate, contact their health care provider, and get tested.
For more information please watch the video below, we are joined by Nicole Kragness for clarification on the new guidelines. Use the buttons below as well for more information from the La Crosse County Health Department.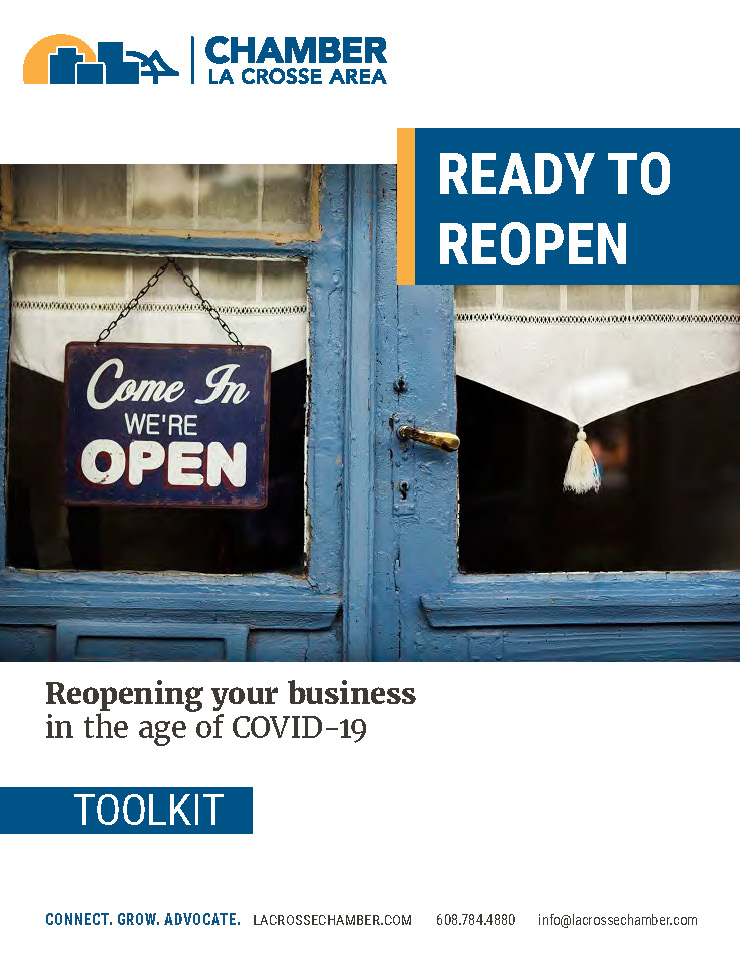 Get Our Chamber's Ready to Reopen Toolkit
Ensure your company reopens safely for employees and customers with this free toolkit from our Chamber.
Learn the five things the public values to feel safe. [NOTE: if you are already on our email list, see your latest email to receive the document]
STAY UPDATED
Receive local, state, and federal updates that are impacting businesses and the community. Also, receive information about upcoming webinars and Chamber opportunities that can benefit you and your business.
Looking for supplies to help reopen? Click the button below to view our list of local suppliers and cleaners to make sure you have everything you need to reopen safely. 
Do you sell supplies? Add your business to our
 list of area businesses who SELL equipment and supplies related to safe opening during this COVID-19 pandemic, or businesses who offer deep-cleaning.
Be sure to click on multiple tabs at top.
Job Opportunities / Post Your Jobs
Connect with those who need employment. Post your jobs or #JobsInLaCrosse in our Facebook Group.
Resources
Be informed through credible sources. Misinformation breeds fear. 
Deloitte Toolkit
Doloitte evaluates market challenges to deliver solutions for communities and clients. They have collected resources to help better inform businesses on COVID-19 such as:
rapid working capital and credit solutions
leadership resources to COVID
business continuity financing
supply chain disruption
global markets impact
[et_pb_posts_agsdcm category_id="787″ posts_per_page="25″ _builder_version="4.4.1″][/et_pb_posts_agsdcm]
Post expires at 9:05am on Sunday March 13th, 2022