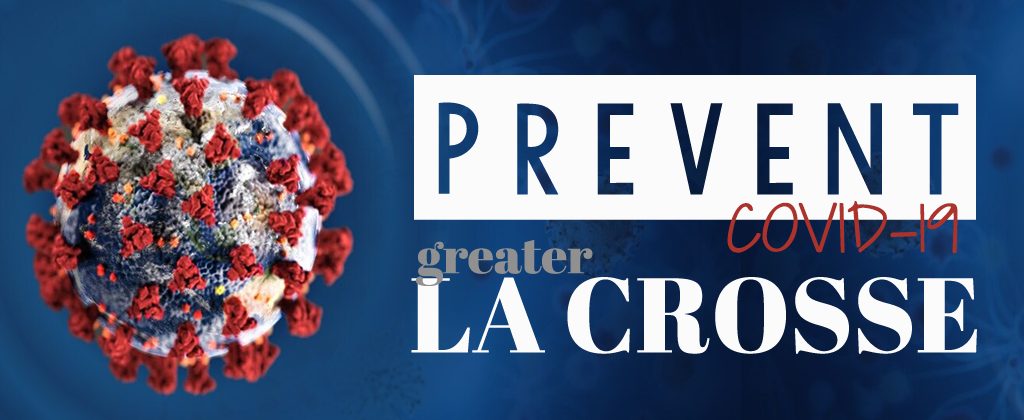 Community Status: Safer at Home.
Essential businesses only. Essential travel.
STAY UPDATED
Receive local, state, and federal updates that are impacting businesses and the community. Also, receive information about upcoming webinars and Chamber opportunities that can benefit you and your business.
Chamber Chat (Webinar)
We connect and grow by sharing and learning.
We'll give you the latest info live and take your chat messages for answering. REGISTER to reserve your seat.
Every day at 3:00 P.M.

4/3, 3:00 PM |  La Crosse County Health Department on COVID-19 Business Prevention
Send questions in advance. Email Maggie >>
Upcoming Webinars
4/7 La Crosse Mayor Tim Kabat
4/9 Employment Law FAQs During COVID
All Areas Below in
Blue

Have New Information from the Prior Day
Job Opportunities / Post Your Jobs
Connect those who need employment. Post your jobs or #JobsInLaCrosse in our Facebook Group.
Planning
Operational Strategies
Be sure to click on multiple tabs at top.
Resources
Be informed through credible sources. Misinformation breeds fear. 
The following is compiled from:
La Crosse County Health Department, Gundersen Health System, Mayo Clinic, Center for Disease Control, Seattle & King County (WA) Health Departments, and the Small Business Administration
Do
Hang posters & send videos encouraging:
Do
Know the difference between cleaning, sanitizing and disinfecting.
CLEANING removes dirt and most germs. Use soap and water. A third party certified green cleaner is preferred. In conference or meeting rooms, cleaning is the focus.
SANITIZING reduces germs to safe levels, for example in food service environments. Food code regulations have specific requirements for sanitizers in the cafeteria and kitchen.
DISINFECTING kills most germs, depending on the type of chemical, and only when used as directed on the label.
Do
Look up resources specific to your industry. Consult websites for your industry associations. The CDC has information for:
Do
Communicate your plan out.
Sample messages from local companies and nonprofits: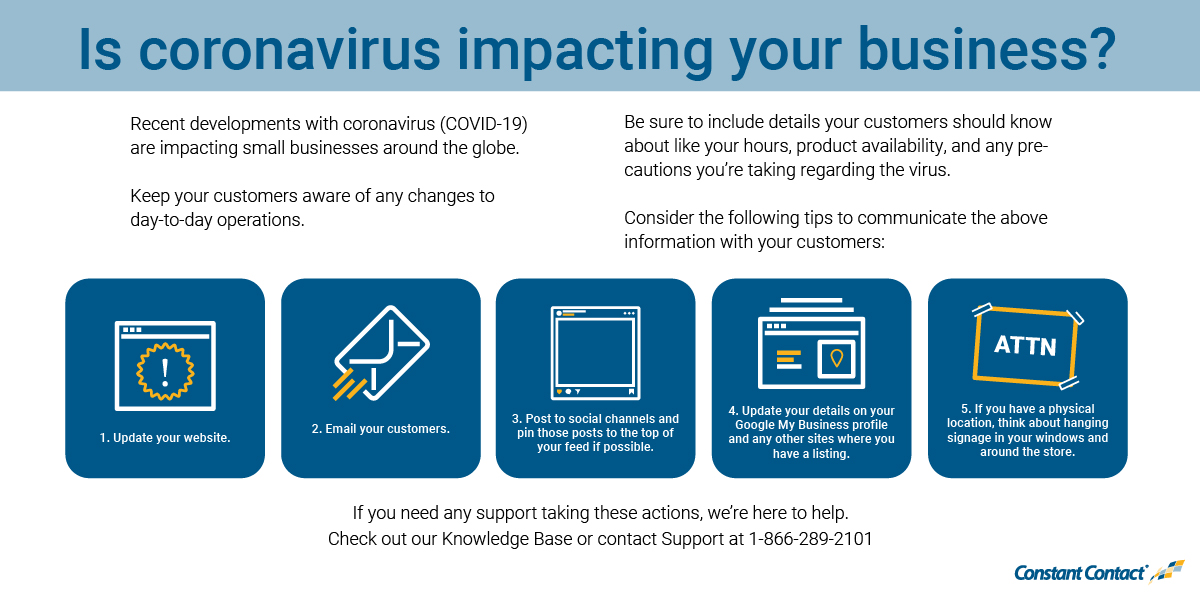 Deloitte Toolkit
Doloitte evaluates market challenges to deliver solutions for communities and clients. They have collected resources to help better inform businesses on COVID-19 such as:
rapid working capital and credit solutions
leadership resources to COVID
business continuity financing
supply chain disruption
global markets impact
Best Practices
From Our Local Businesses and Beyond
Message from SBA OIG-  The Office of Inspector General recognizes that we are facing unprecedented times and is alerting the public about potential fraud schemes related to economic stimulus programs offered by the U.S....
Here are 7 ways some of Chicago's brick & mortar businesses have found to pivot their...
NOTE FROM CHAMBER CEO VICKI MARKUSSEN: I have been searching for written, succinct,...
To our valued customers Schilling Supply Company is closely monitoring the changing circumstances of the Coronavirus (COVID-19) and the potential business impacts. We are issuing this communication to provide information to our...
Office Depot is committed to maintaining a safe and healthy workplace for our employees and helping our customers to do the same. As such, we are closely monitoring the ongoing COVID-19 coronavirus outbreak according to the...