What You'll Do
You will bring your voice and that of your customers to the handful of issues we advocate for on this trip. Nearly all will impact your business directly or indirectly. The elected's – most likely their highly influential staff members – value your insight because you see the impact as their laws are enacted. You are the expert.
A side benefit of this trip is you get to know fellow business leaders and what impacts their business at an entirely new level. We joke that by the end of the trip, we can speak on each other's issue areas.
The Chamber pays a consulting firm 1492 Communications – a former staff member of the Governor's federal lobbying team – to arrange visits to the offices of those elected from the 7 Rivers Region to represent us in Congress. We try very hard to visit those with the House of Representatives one day and the Senate another. We do meet with the representative occasionally, but we know that most of the bills are written by staff members, we know what committees they sit on that align with our issues, and we resolve that is perhaps better to meet with the staff person than the representative. But we love to have both in the room.
Your 
The topics we take impact all businesses. They include:
Overtime for Salaried Employees: We shared the stories of local businesses and nonprofits facing hardships by requiring overtime for everyone earning under $49,000 a year. Our voice combined with others stopped this enactment.
Transportation: finding long-term fixes to our transportation needs is critical. Most of this money is controlled in Washington DC and is allocated to the states.
Energy regulation changes impact what you pay as a business and your competitiveness. We are constantly a voice for reasonable energy regulations.
Healthcare remains a major expense for businesses. With Mayo and Gundersen paving the way on health care innovation and quality, affordable care, we are a voice for not applying broad measures when some facilities are operating well.
Tax Reforms including Last-In First-Out (LIFO) accounting: changing the way inventory is accounted for and valued has significant impact on businesses. We are a constant voice that the current system works and to keep it, but there are other significant tax reforms long overdue and recognized by congress to be needed. Now is the time.
Thanks to our sponsors this event is free for members!
Travel, food, & accommodation expenses are financed by participants.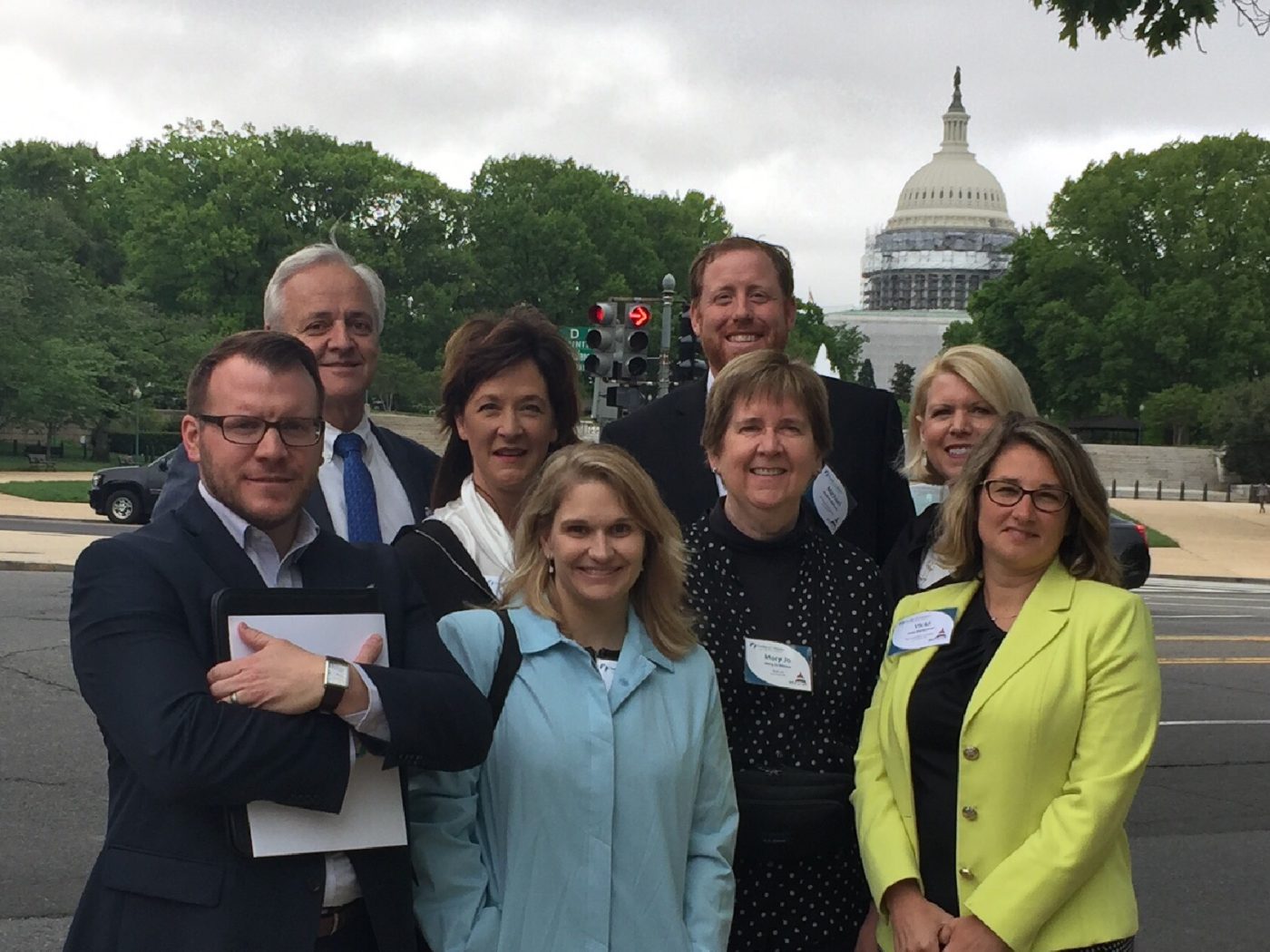 Folks need to think about this visit as a hedge, not in terms of current needs. The time to visit electeds is not when your business has a dire circumstance that needs instant attention. These visits build relationships and rapport so when your business/industry has an issue, the groundwork is laid to put your best foot forward and make a difference, rather than frantically trying to influence policy makers you have no history with. Nathan Franklin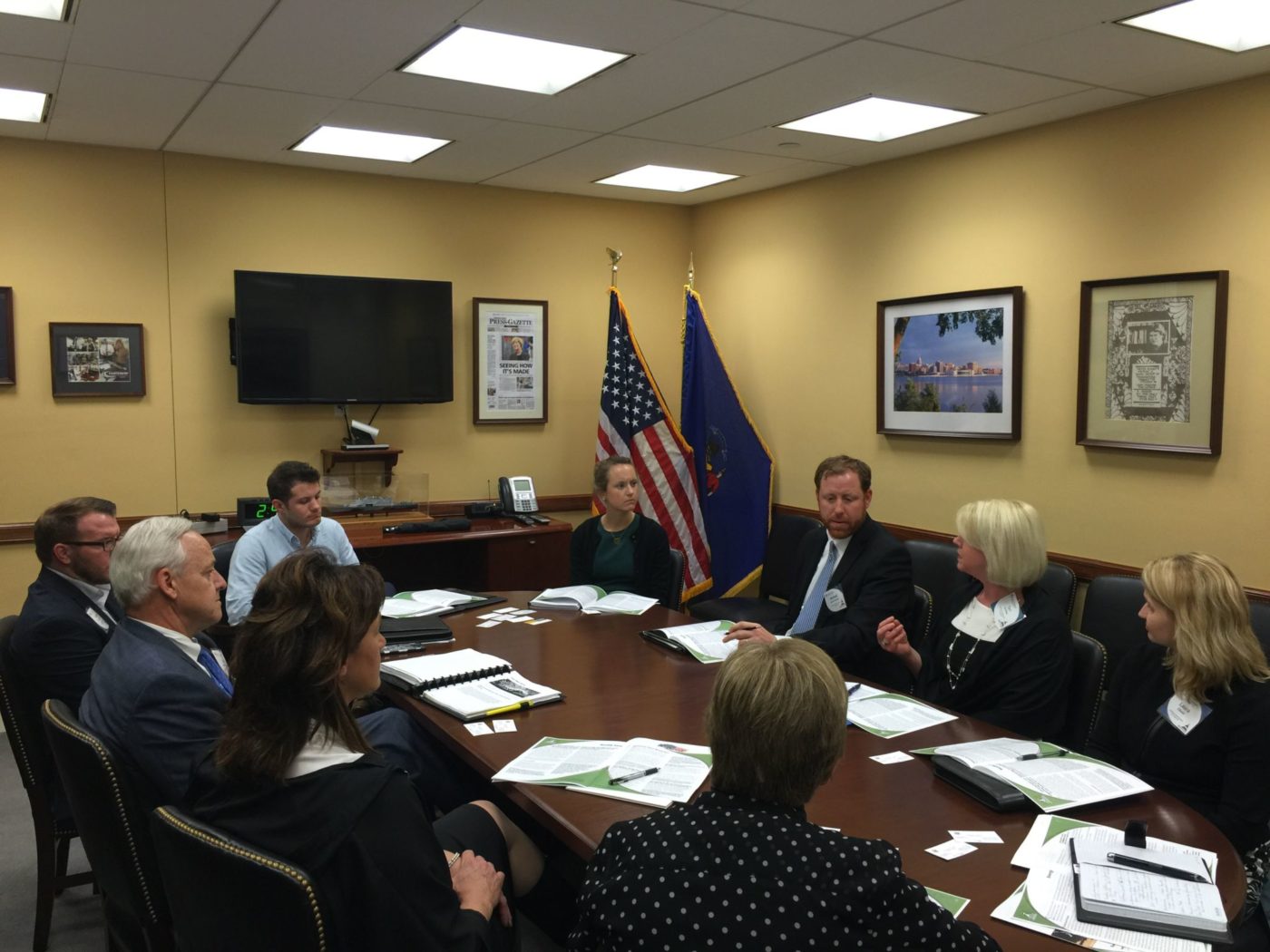 This is your government. They want to hear from you. Michael Richards
I learn a lot about our government and how it operates.  I also learn how we can make a difference by talking to our reps.  Many times the reps do not hear from constituents, so they make a decision based on limited information.  We heard a number of staffers say "We didn't think of that."  The Chamber is a representation of a lot of different businesses and people, so we have more credibility than some groups with one agenda item.  I also enjoy the camaraderie with the folks from La Crosse.  We can talk freely about issues and things that matter to La Crosse, and we get a cross section of opinions, which is very good. Mary Jo Werner
Agenda (Rough)
Tuesday (arrive on your own):
Most people arrive throughout this day. We usually have a delegation of about 8-12. We meet up for dinner (paid for on your own) for those able to make an approximately 6:00 dinner. Some attendees have their favorite hotels, but most stay at the Chamber designated hotel.
Wednesday (9:00-4:00 approximately):
You will receive your packet at the Hall of States. Our visits usually begin with a visit to the Iowa and Wisconsin Governor's representatives in D.C. We head to either the house or senate office buildings around 11 for our first visits. We stay in one of the buildings for lunch (paid for on your own) and continue until approximately 4:00 p.m.
Thursday  
(9:00-4:00 approximately)

:

Visits continue with the House of Representatives and perhaps Senate if we did not visit them previously. Some attendees leave around 1:00 to catch an evening flight. Dinner is arranged (and paid on your own).
Friday:
Approximately ½ of attendees remain and fly out this day.