Community Leadership Program
What the La Crosse Area Community Leadership Program Offers
Unlike any other leadership program you have experienced, the La Crosse Area Community Leadership program introduces you to the core aspects of our economy, connects you with local leaders, and infuses your leadership style with a powerful perspective of community interdependence. As a member of the La Crosse Area Community Leadership class, you will:
Gain an understanding of Greater La Crosse

 

and the complex interplay of our area, including:

the rivers, bluffs, and Driftless Region
civil service and public office
our courts and justice system
public health, including mental health
economic development and talent attraction
the arts
diversity, equity, and inclusion, and more.
Get hands-on experience with local volunteering, as you work in small groups to assist an organization with a community service project.
Grow your cross-industry network

 

of local leaders, and meet new people.
Be challenged to take an active leadership role

 

in your community and your business, in a way that fits you best.
This leadership program is fantastic for those new to the La Crosse Area as well as those who have called this region home for years. Participants will develop their leadership skills and gain a new perspective to enhance their roles in the workplace, on non-profit boards, at home, as a volunteer, and as a community member.
Facilitator: La Crosse Area Community Leadership Program is facilitated by Tom Thibodeau, Distinguished Professor of Servant Leadership and graduate faculty member at Viterbo University. Tom is well-recognized locally and nationally for his work in servant leadership.
What Participants Will Gain
Knowledge of themselves and how to utilize their strengths
A new network of professionals
A passion to improve our community
How to work together with a diverse team for common good
Understand the community impact of your decisions
Enhanced leadership through strength & weakness finding
What Employers Will Gain
Engages your leaders in the community, connecting their job, your company, & greater needs
Identifies employees' strengths and how to work well with others
Improves employees' vision for "big picture" thinking
Enhances self-awareness, improving their abilities to lead others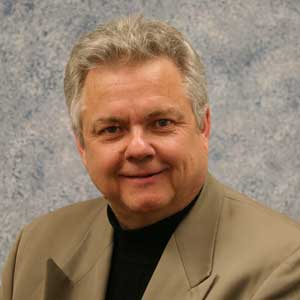 Program Facilitator - Tom Thibodeau
Distinguished Professor of Servant Leadership Director, Master of Arts in Servant Leadership
Tom is a distinguished professor of Servant Leadership in the College of Business and Leadership. He is the first person to be appointed as the Distinguished Professor of Servant Leadership for Viterbo and is also graduate faculty member. Tom is nationally recognized for his work in servant leadership and presents regularly around the country.
Chamber Members
Tuition payment includes all materials and refreshments.
Non-Chamber Members
Tuition payment includes all materials and refreshments.
This is a great investment to one's professional growth and development. The program provides exposure to local key leaders and their influences over social, economical and environmental issues within the community we call home. The education received through the program is invaluable and simply can't be substituted.
We met leaders from all walks of life that, if not for this program, I may have never had the opportunity to meet. We learned a great deal about the area including its assets and its challenges. Presenters provided us with new leadership insights and it was great to engage others with a desire to improve the broader community.