Community Leadership Program
What the La Crosse Area Community Leadership Program Offers
The La Crosse Area Community Leadership Program is unlike any other program you will experience and is guaranteed to provide greater insight into the community in which you live, a better understanding of how others think, how you handle differences and how other leaders work through those issues. Upon graduation, you become a member of our esteemed Alumni group that is equipped to help build the community's future.
Many graduates find this program uncovers something within that they didn't know existed and transforms them into a more effective leader and citizen. They stay engaged in the community and contribute to vital improvement efforts including public office, business, arts, social services and community civic organizations.
Sessions-
1st- November 19th 
2nd- December 17th
3rd- January 21st
4th- February 18th
5th- March 24th
6th- April 21st
7th- May 19th
What Participants Will Gain
Knowledge of themselves and how to utilize their strengths
A new network of professionals
A passion to improve our community
How to work together with a diverse team for common good
Understand the community impact of your decisions
Enhanced leadership through strength & weakness finding
What Employers Will Gain
Engages your leaders in the community, connecting their job, your company, & greater needs
Identifies employees' strengths and how to work well with others
Improves employees' vision for "big picture" thinking
Enhances self-awareness, improving their abilities to lead others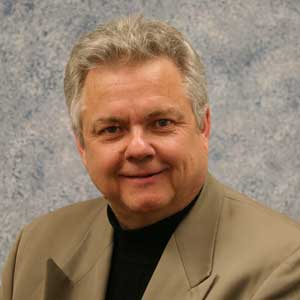 Program Facilitator - Tom Thibodeau
Distinguished Professor of Servant Leadership Director, Master of Arts in Servant Leadership
Tom is a distinguished professor of Servant Leadership in the College of Business and Leadership. He is the first person to be appointed as the Distinguished Professor of Servant Leadership for Viterbo and is also graduate faculty member. Tom is nationally recognized for his work in servant leadership and presents regularly around the country.
Chamber Members
Tuition payment includes all materials and refreshments.
Non-Chamber Members
Tuition payment includes all materials and refreshments.
How the Program Works
Participants must commit to eight half-day sessions once a month from October through May. Sessions are held the third Tuesday of the month between 8:00 a.m. and 12:00 p.m. Locations and Speakers will vary and will be announced prior to each session.
This is a great investment to one's professional growth and development. The program provides exposure to local key leaders and their influences over social, economical and environmental issues within the community we call home. The education received through the program is invaluable and simply can't be substituted.
We met leaders from all walks of life that, if not for this program, I may have never had the opportunity to meet. We learned a great deal about the area including its assets and its challenges. Presenters provided us with new leadership insights and it was great to engage others with a desire to improve the broader community.