Advocate
your voice as a business to policymakers from all parties, and at any level of government, allowing you to shape policy.
Engage
in the public conversation on issues important to your business.
Join
the Government Advocacy Committee, dedicated to improving public policy for the region. They attend monthly meetings and will engage our federal, state and local elected officials on a range of issues important to business leaders.
The Forum
The Forum was created to keep the Greater La Crosse community informed about changes to the business environment. Few events in La Crosse provide access to government officials and dynamic area leaders like The Forum. The Chamber hosts The Forum on the second Monday of every month covering a variety of topics.
Oktoberfest in the Capitol
GOAL: Annually travel to Madison to be the voice of business
Every October a group of Chamber members travels to Madison to take our La Crosse voice and concerns to our state elected officials.
Save the date: October 7, 2020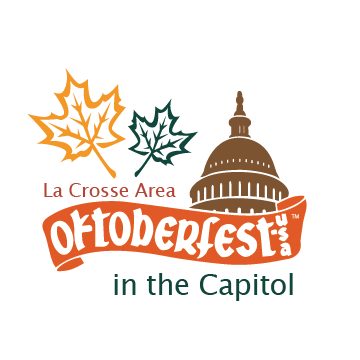 Our Position
As the largest business voice for Southwest Wisconsin, the La Crosse Area Chamber of Commerce works to create and sustain a favorable environment for all businesses. We take positions on issues at the municipal, county, state, and federal levels that impact the vitality of the business community, while maintaining a non-partisan position. We challenge our elected officials to be responsible stewards of public resources and to invest in programs and policies that will enable our region to prosper with an exceptional quality of life.
---
Our member-driven advocacy efforts are guided by the following principles:
We promote collaboration to solve issues in the public, private, and non-profit sectors and feel diversity is a key ingredient to success for the region.
We support a regulatory and tax climate that is conducive to making the La Crosse area competitive in attracting business expansion and fostering the growth of new and existing business of all sizes.
We believe our region needs strategic, forward-thinking policies and programs that stimulate economic growth, create jobs, and attract a high-quality, diverse workforce.
We support government entities that are efficient, cost-effective, and responsive to business needs.
We support sustainable funding for building and maintaining infrastructure and amenities to achieve an incomparable quality of life in the La Crosse area.
[et_pb_posts_agsdcm category_id="97″ posts_per_page="9″ _builder_version="4.2″][/et_pb_posts_agsdcm][et_pb_posts_carousel_agsdcm category_id="787,20,29,354″ max_title_characters="100″ ignore_displayed_posts="on" heading_style="custom" heading_primary="Other News" heading_sub="Latest" _builder_version="4.2″][/et_pb_posts_carousel_agsdcm]