La Crosse County by the Numbers
Viterbo University in La Crosse, Wisconsin

Viterbo University is located in beautiful La Crosse, Wisconsin. There are many opportunities for seasonal recreation activities, which are highlighted in the video. We encourage you to visit Viterbo to experience the campus and community in person: http://www.viterbo.edu/visit-viterbo.

Posted by Viterbo University on Tuesday, July 26, 2016
Median Household Income (2015 Inflation Adjusted Dollars)
Travel Time To Work (minutes)
# of Higher Education within 60 miles
Accommodation & Food Sales (2007)
La Crosse Business Environment
The cities of La Crosse, Onalaska and Holmen and a dozen surrounding towns and villages comprise the County of La Crosse, which is home to more than 114,000 residents.
Join the growing business community Inc magazine named the nation's 4th Best Small City for Doing Business and 15th Best City in America to Do Business in 2005. For demographics, employment data and education statistics, visit http://mrrpc.com/LaCrosse_County.html.
Top Employers
Revised May 2015
Four Seasons of Fun
In Nature's Place to Play
La Crosse has an abundance of art adorning our streets and filling our senses. Here are just a few of the places where art tends to congregate, but there's much more on the Arts Community Calendar.
Populations
La Crosse, City        51,320
Onalaska, City        17,736
Holmen, Village        9,005
Onalaska, Town        5,623
West Salem, Village    4,799
Shelby, Town             4,715
Campbell, Town        4,314
Holland, Town           3,701
Hamilton, Town        2,436
Greenfield, Town      2,061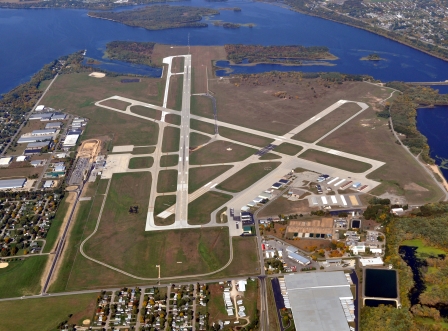 La Crosse Regional Airport
Low. Stress. Experience.
The La Crosse Regional Airport offers close parking, easy check-in, convenient daily flights to major hubs, free WiFi, and a comfortable atmosphere to make your travel experience a pleasure.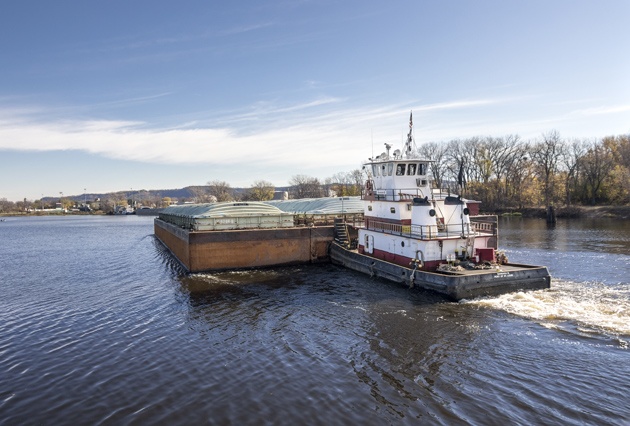 Port of La Crosse
An International Gateway
Situated at mile 697 on the Upper Mississippi River. More than 1 million tons of commodities are transported by barge every year.
Inbound Shipments:
Asphalt for road construction
Cement for buildings and road construction
Coal for power production
Cottonseed as a source for cattle feed
Fertilizer for area farms
Pig Iron for Wisconsin foundries
Salt to melt road ice
Other Bulk Products
Outbound Shipments:
Grain (corn and soybeans)
Specialty manufacturing
Connecting La Crosse area farmers and manufacturers to international markets.
Mississippi River Port Size
Tons of Commodities Transported