Business leaders are logical people. You have to be. You look at numbers. You look at risk. You weigh odds. It's what you do. Throwing open the doors is logical to many business owners who know doing so is the only way to create jobs, paychecks, and livelihoods for our families. Use the toolkits and guides below to help make sure you open safely and keep the confidence of consumers. 
Get Our Chamber's Ready to Reopen Toolkit
Ensure your company reopens safely for employees and customers with this free toolkit from our Chamber.
Learn the five things the public values to feel safe. [NOTE: if you are already on our email list, see your latest email to receive the document]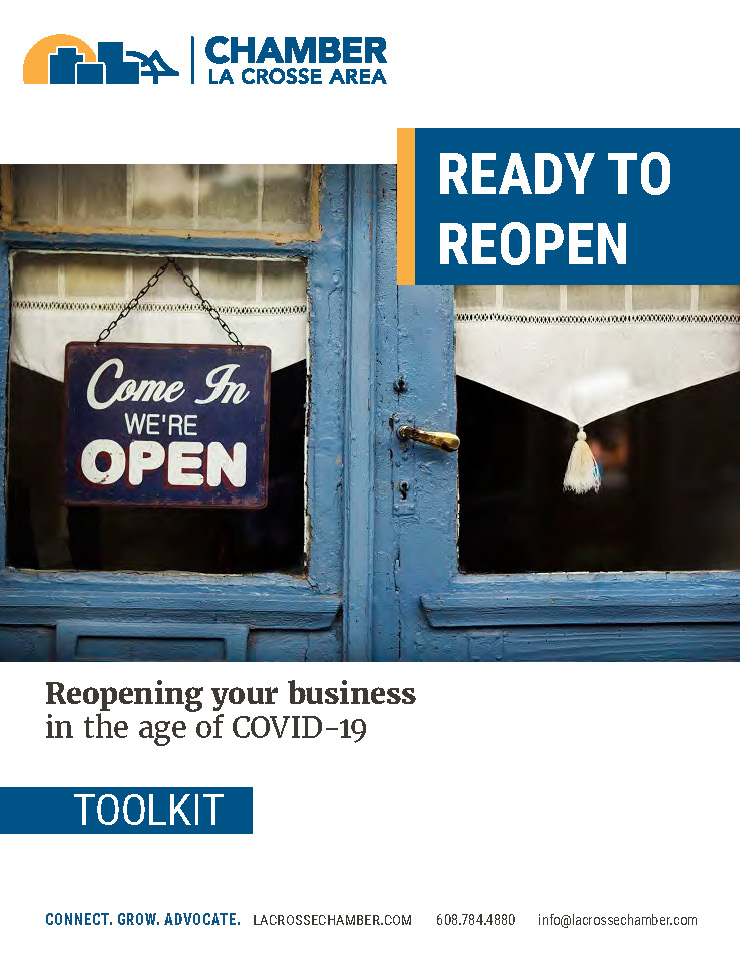 STAY UPDATED
Receive local, state, and federal updates that are impacting businesses and the community. Also, receive information about upcoming webinars and Chamber opportunities that can benefit you and your business.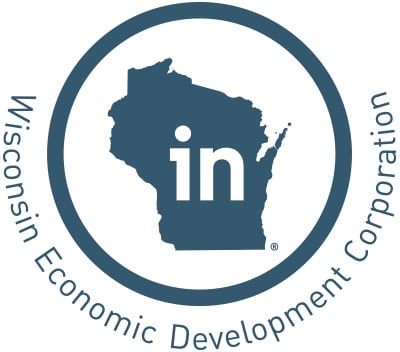 WEDC has compiled a series of industry-specific documents to help you get back to business while taking the necessary precautions to maximize safety.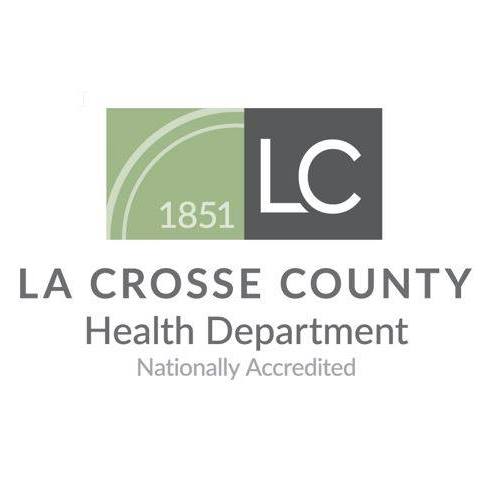 La Crosse County Health Department
Metropolitan Milwaukee Association of Commerce:
Smart Restart: Worksafe Practices 
US Chamber 
The Path Forward
Reopening Business
CDC
Reopening Guidance For Cleaning and Disinfecting
UW-Madison Compiled this Great List:
COVID-19 Information by Industry
Agriculture
Construction
Entertainment
Food and Beverage
Food Processing
Green Industry
Grocery
Gyms and Fitness Facilities
Hair and Nail Salons
Hospitality
Lodging
Manufacturing
Package Delivery
Pharmacies
Professional Services
Restaurants
Retail
Vehicles, Automobiles, Auto Parts, and Transportation
Warehouse and Wholesale Trades