2019 Wisconsin Act 136
The La Crosse Area Chamber of Commerce had a big advocacy victory earlier this week.
On Tuesday March 3rd, Governor Evers signed Assembly Bill 532 into law, making it 2019 Wisconsin Act 136. This act enhances the Opportunity Zones tax incentives in Wisconsin that were initially implemented under the Federal Opportunity Zones legislation and encourages investors to re-invest their capital gains in Wisconsin. Act 136 will drive private investment into economically distressed areas to strengthen our Wisconsin communities.
The city of La Crosse will specifically benefit from the signing of this legislation, as there are two census tracts in the city that qualify as Opportunity Zones.
To see areas in La Crosse that qualify as Opportunity Zones, follow this link: https://www.cityoflacrosse.org/your-government/departments/planning-economic-development/economic-development/opportunity-zones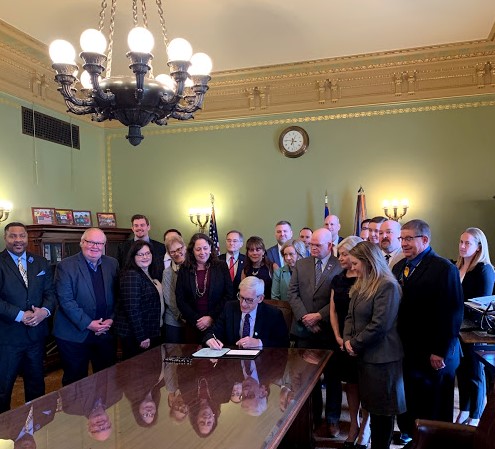 Local leadership on the bill
Two Assembly Representatives from this region of the state were authors of Act 136. La Crosse Representative Jill Billings and Tomah Representative Nancy VanderMeer were the two main authors on the bill from the Assembly, with VanderMeer the lead author and Billings the second.
This bill garnered wide bipartisan support prior to its passage with many cosponsors from both the Republican and Democratic party. It is encouraging to see legislators from our region leading the push with bipartisan legislation in Wisconsin.
The La Crosse Area Chamber of Commerce's action on the bill
We've been tracking and advocating for the legislation since it was introduced in the Senate and the Assembly last October. From its start in committees, to getting public hearings, to its passage in the Assembly and Senate, we have monitored the bill and worked to help get it passed.
This bill was one of our issues that we advocated for during our Oktoberfest in the Capitol trip last fall.
Since October, we have led calls to action and connected with legislators to help move the bill forward.
The Wisconsin Economic Development Association (WEDA) was a strong leader of advocacy on this bill, so we joined their efforts at times.
Chamber Executive Director Vicki Markussen advocated for the bill at WEDA's Legislative Day on January 15th at the Capitol.
Vicki Markussen then testified at the Assembly Committee on Ways and Means public hearing on the bill in February along with WEDA and others, emphasizing the impact that this bill could have in Wisconsin and in places like La Crosse.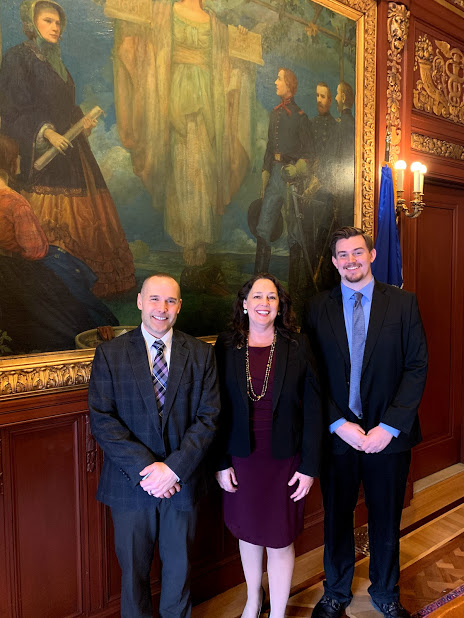 Thank you
Thank you to everyone who made a phone call, sent an email, or advocated on opportunity zones with us during Oktoberfest in the Capitol. Your advocacy and business insights are vital to getting bills passed that can help the greater La Crosse community.