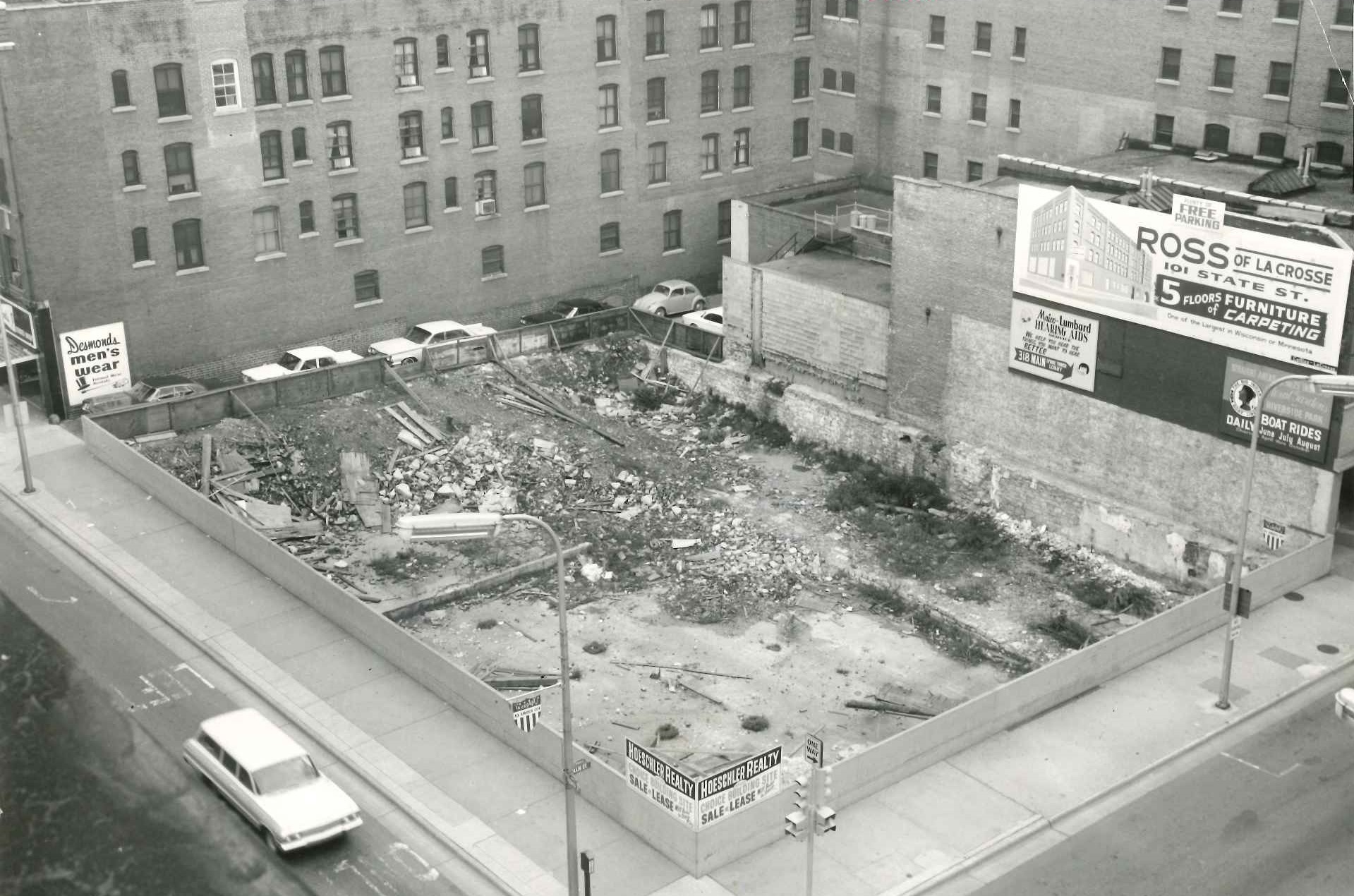 "Do something with the hole" was charged to Chamber Board member Richard Morse, a brand new member who had not yet received a special assignment, by then Chamber Board president and legendary business leader D.B Rhinehart.
The hole was an eyesore on the corner of La Crosse's Fourth and Main Streets in 1966 — now a jewelry store.
A building fire created the hole five years earlier, creating an embarrassment for beautiful downtown La Crosse.
Seventeen people showed up for the first meeting, led by D.B. Reinhart. Small but mighty, they negotiated a $1 per month lease between the land owners and the city. They envisioned the creation of a sunken garden.
The "could be doners" committee planned the landscaping and orchestrated donations of materials and manpower from various local businesses.
Soon, those who had turned their nose to the space prior were now volunteering their time, energy and resources into the improvement of downtown La Crosse and the area as a whole.
Coined "Man-Lay Garden" by Philip Dyer, winner of the name contest, because of the immense efforts of Management and Labor.
The Chamber officially handed the park over to the City on September 23, 1966, with attendance from the Blue Stars Drum and Bugle Corps, the Mayor, clergy, laborers, management and citizens.
The project was a celebration of not only the new facility but also the community.
The Chamber spearheaded the project with execution strategies that definitively shaped both the process and success of Man-Lay, but the key was more so the interim operation, the relationships cultivated. A group of hardworking people pulled off a $32,000 project for a $25 cost, through business donations and dedication.
By connecting businesses, we can grow the region and advocate for change that drives our economy.
We can't wait to see what our business members will do and how they'll reform the greater La Crosse area in the next 150 years!